YouTube is, without a doubt, one of the most popular social media platforms. This article will discuss some of the most effective YouTube marketing strategies.
YouTube is the world's largest video platform, and you've most likely used it to post videos of your event or interviews with your clients. In addition, however, you can use YouTube to promote your brand and drive traffic to your blog.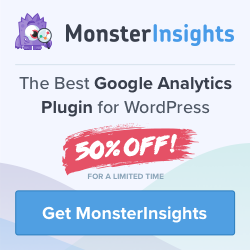 Why is YouTube marketing strategy essential for any online marketing campaign?
Video content is far more popular than any other type of media: YouTube provides advertisers with an unparalleled opportunity to advertise their goods, make an impression, and keep up with all of their target audience's daily requests. This is also an excellent way for businesses to expose their products to the broadest possible audience, most of whom can view YouTube in real-time. So even if you're posting to a blog or website, having a video is far more convenient and effective at reaching out to your target audience.
Let's look at some of the best ways to increase your YouTube visibility and get the most out of your marketing efforts.
The first step in developing your own YouTube marketing strategy is to identify the best solution for your company. If your products aren't available on this platform, this is a great way to build your brand. Many businesses have turned their fortunes around by utilizing this one-of-a-kind platform as their sales increased. However, just because your products aren't available on this platform doesn't mean you can't use them to establish a strong presence. There are numerous ways to market and spread the word about your products to those who are interested.
If you already have a website or blog, you can quickly start building a YouTube marketing strategy by creating a few instructional videos on whatever topic you're knowledgeable about. You'll be surprised to learn that you don't have to be an expert to provide helpful advice to your audience, even if you're showing them how to do something even if you're sharing information, including a link back to your website or blog so visitors can start watching your video content right away.
Steps for developing the ultimate YouTube marketing strategy
After you've finished making your informational videos, you'll need to get involved in the community. Don't just strew them around. Instead, begin submitting them to various community sites and social media networks like Twitter and Facebook. The key to developing an effective marketing strategy for this platform is to capitalize on its interactive nature. Viewers can quickly leave comments on your videos, and you can even interact with them on various social media platforms.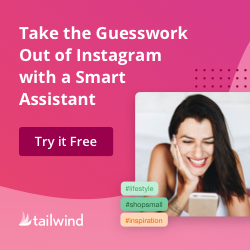 YouTube is also an excellent place to include a YouTube marketing strategies video, a more in-depth version of an article. You can consist of several different parts of your marketing strategy and even sync them to one channel so that people see everything when they watch your video. The goal of creating a YouTube marketing campaign is to engage your audience, and this strategy will undoubtedly assist you in accomplishing that goal. Remember the last time you were at a party or event, and there was a slew of people dancing to your music and attempting to engage you in conversation?
Take Your Time to Learn YouTube marketing platform
If you don't understand how to use YouTube to attract a large audience, you'll be wasting your time. The best thing you can do is learn how to make an engaging video and share it with everyone you know. If you're promoting something on the platform, you can also ask your friends to spread the word so that whatever you're selling gets the most exposure to maximize your direction. It's also a good marketing strategy to share this effort with others.
In addition to YouTube, you should include two other channels in your overall YouTube strategy: Hootsuite and Twitter. It's simple to use Hootsuite to create short promotional videos that feature user tips and tricks and share what other users are doing on the site. This is ideal for social media, especially when using Hootsuite. You can include all of your most popular channels in Hootsuite dashboards and have them auto-post to all of your other social profiles. A Hootsuite dashboard makes it simple to keep track of what your fans and followers are saying, which is critical for successful online marketing.
On the other hand, Twitter is an excellent way to use YouTube to drive traffic to your site. The best feature of Twitter is the ability to interact with your followers and customers in real-time. This is the best way to begin building relationships with your audience because you will be able to answer their questions and solve their problems. It's also an excellent way to introduce new products or services that you're providing. Overall, YouTube and Twitter are both fantastic places to begin building your online presence.
Marketing on YouTube can be very profitable if done correctly. So, before you start setting up campaigns and growing your business, don't forget to create your YouTube marketing strategy.