Facebook is a dynamic ecosystem that is constantly modifying its algorithm to provide the best user experience possible. As new innovations appear seemingly out of nowhere on the platform, businesses and marketers may find it challenging to keep up and adjust their social media strategies at the drop of a hat.
Keep reading to learn about the latest trends and changes that Facebook ads will implement in 2021 and why you should be aware of them. We'll also show you how to deal with the challenges that these changes may bring and how to capitalize on new Facebook updates and trending strategies.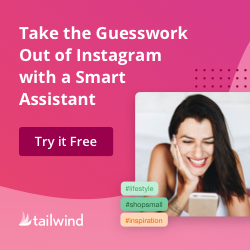 1- The Privacy Settings in iOS 14 have been updated.
On April 16, 2021, Apple will release iOS 14.5 to nearly 1 billion iPhone owners. The update brought new features like improved Face ID, new emojis, bug fixes, and App Tracking Transparency, which wreaked havoc on the Facebook advertising industry.
Facebook and Apple have had a fractious relationship for a long time. Apple despises data collection, whereas Facebook is obsessed with it. In 2018, Facebook was thrust into the spotlight due to a Federal Trade Commission complaint alleging a lack of transparency in the collection of private user information. With more people concerned about their personal data, the case heightened public distrust of Facebook, prompting one in every four Americans to deactivate the program from their devices.
Apple has decided to take matters into its own hands in the year 2021.
Because users can always opt-out of ad tracking, App Monitoring Transparency makes no significant changes to how iOS handles ad tracking. The most noticeable difference with the iOS14 upgrade is that consumers are given that option immediately after starting a new app following the update. Developers must now use a consistent interface when asking customers to track their activity across multiple apps. Is this going to be the straw that breaks the camel's back? Over 96% of iOS 14 users have turned off app monitoring.
This means that data obtained through Pixels and other monitoring technology will simply vanish for Facebook marketers. Remarketing marketing will be unavailable, and reports will be incorrect. However, all is not lost.
Here are some suggestions for how marketing can respond to iOS14:
Only Android Devices should be selected from the list of Specific Mobile Devices & Operating Systems.
To segment audiences, target Android and iOS users separately. This only applies to conversion-event-tracking campaigns.
The Facebook Pixel's ability to track events has been reduced from nearly infinite to only eight. Consider which on-site actions will be most beneficial, and use Events Manager to make sure your reports are as accurate as possible.
Activate the Conversions API and validate your domain name. – Using a third-party tracking tool, collect information about website visitors.
Spend money on high-quality copy and graphics.
Consider alternative marketing platforms like TikTok, Google, and influencer marketing.
2- Program for monetization
Facebook intends to invest $1 billion by the end of 2022 in projects that will provide creators new ways to monetize their content on Facebook and Instagram. According to Facebook CEO Mark Zuckerberg, the social media behemoth is launching new bonus programs on Instagram and Facebook to "reward creators for excellent content" to attract new creative talent and retain existing talent.
By rewarding a positive feedback cycle, Facebook hopes to reward creators who entertain and engage their fans. The Stars Challenges strategy, which is being expanded to include player creators, is a prime example. The Bonus Program will compensate authors via a series of "seasonal, dynamic, and expanding over time" Facebook and Instagram events.
When a creator uses Facebook's monetization tools to achieve a specific goal, a portion of the proceeds will go towards creating new and creative content. While no one knows everything, we know that these benefits are only available to select producers who have been personally invited by Facebook and that a platform-wide application gateway is in the works.
The Facebook Creator Fund is undoubtedly in response to TikTok's $200 million creator fund launched in 2020. As TikTok's short-form video format propels the platform to new heights year after year, Facebook goes to great lengths to keep creators interested in its own network. Facebook does not only pay out large sums of money to influencers. Snapchat's Spotlight feature pays $1 million per day to artists, YouTube has its own $100 million funds, and apps like Triller and Likee invest in their creators to keep them interested.
What does this mean for you as a marketer or business owner? If you haven't already done so, now is the time to build a solid social media presence. Content reigns supreme, and the increasing number of creators isn't going away anytime soon.
Using your social media accounts to support Facebook's goals is a great way to stay on the platform's side and grow organically, attracting new consumers and developing brand presence, mainly when Facebook introduces new tools to attract creative talent.
3- Idea generator for Facebook campaigns
Facebook is always looking for underdogs. Following the pandemic's global economic disruption, the platform announced in 2020 that it will distribute $100 million in grants to small businesses in desperate need of assistance.
Facebook launched Campaign Ideas Generator in July of this year, another tool for small businesses looking to jumpstart their advertising efforts on the network.
Small businesses can benefit from the Campaign Ideas Generator's prefabricated creative and written assets, as well as comprehensive campaign ideas.
To begin using the Campaign Ideas Generator, select your business type, and the tool will recommend campaign ideas, robust insights, and data and resources based on your specific business needs. Facebook is currently testing a "Ready to Go Ads tool" for eCommerce and retail businesses. Ready to Go Ads contain pre-written copy and creatives that can be used in your campaign. This is especially beneficial for companies that do not have the resources to create their own content. You can even choose a holiday, and Facebook will create event-related content for you.
The Campaign Ideas Generator can also help you overcome obstacles and create content that you can use immediately. If you're inspired by any of Facebook's suggested content ideas but want to make some changes, Facebook offers a DIY creative suite with various options for creating your own content.
4- Enhance the text-per-person advertising feature
You can allow Facebook to automatically switch headline, primary text, and description positions as the algorithm see fit by going to the Ads level of an ad campaign and selecting this option. Ads with this option will behave similarly to Google's Responsive Search Ads in that, when shown to a user, Facebook will dynamically rotate your caption, headline, or description based on what Facebook's system determines they will respond to best.
The description, for example, could take the place of the significant text prompt and vice versa. Text that has been added to a specific location, on the other hand, will not be swapped outside of that location. Like many other automated optimization capabilities offered by Facebook, the placements will be chosen based on data collected in real-time while your advertisements are running. Facebook launched a similar ad copy tool in the form of several text versions in 2019. It allowed advertisers to use different ad copies within the same campaign. The Facebook algorithm then determined which version to display based on a user's interaction patterns.
The algorithm governs how the social network chooses the best answer option, with the theory being that Facebook understands how people react to different texts based on the massive amounts of data it has collected. Instead of entering and splitting multiple testing lines of copy by hand, Facebook will do it for you.
What's great about this new feature is how easy it is to use a single button toggle to activate it. The optimized text per person feature expands on Facebook's existing A/B split testing tool, making life easier for campaign managers. It's also suitable for a wide range of budgets, account sizes, and business types, from small to large.
5- Facebook's Shops feature is being expanded to include Marketplace and WhatsApp.
Facebook reported 300 million monthly Shops visitors and over 1.2 million monthly active Shops as of June 2021. While scrolling through their feeds, Facebook makes it even easier for customers to browse businesses and buy products. Instagram Shops and Facebook Marketplace have been near the bottom of the navigation tabs for a while, but they were demoed live in an Audio Room in June. Users will explore their favorite Shops on WhatsApp and Facebook Marketplace, according to Mark Zuckerberg.
6- Facebook introduces a service akin to ClubHouse.
Due to everyone's boredom, Clubhouse, an open room "podcasting" app, rose to prominence in early 2021. During the demise of Clubhouse, Facebook saw potential in the original concept and created Live Audio Rooms.
Similar to Clubhouse, users can search for and join live chats with celebrities and other professionals on Facebook. a few well-known Facebook users in The United States can create Live Audio Rooms on iOS and listen to specific podcasts.
Friends, followers, verified profiles, and even strangers can all be used to represent public figures.
Speakers may be invited ahead of time or on the spot.
There is no restriction on the number of people who can speak or listen in a conversation.
Listeners can express their appreciation to hosts by awarding them Stars, elevating them to the "front row."
Listeners and speakers can donate directly to the charity or cause chosen by the Live Audio Room host.
7- Facebook's customization efforts have been increased.
Facebook will collect less sensitive user data once the ad network is operational. The PRAM, W3C, and WFA are working together on Facebook privacy guidelines (WFA).
Furthermore, Facebook will help people find new businesses. Among these initiatives is a redesigned News Feed experience centered on beauty, fitness, and fashion. Improving Facebook's algorithm allows users to connect with like-minded businesses.
Facebook predicts that one in every three buyers will spend more money online than in stores, even after the epidemic. As a result, Facebook will continue to assist eCommerce businesses in finding new customers through Facebook and Instagram.
CRM, business messaging, and recruitment capabilities will also be provided by Facebook.
8- Facebook is experimenting with augmented reality.
According to a 2020 survey, 77 percent of consumers are willing to spend more money to use augmented reality, but only 1 percent of businesses are using it.
Tim Cook, CEO of Apple, stated.
"AR, like eating three meals a day, I believe, will become a regular habit for many people in developed countries, and eventually all countries. It will become ingrained in you."
Tim and Mark do share one characteristic. In June, Facebook announced expanded access to AR Try-Ons, new APIs, and ad experiences.
"You come across something you like and want to purchase it. Then you might want to look for similar items or figure out how to obtain them "He continued. "AI can definitely assist with issues like this."
Instagram will soon put an AI-powered Visual Search feature to the test. Customers can upload photos, and Facebook's AI will recognize similar objects.
Facebook is currently testing APIs for Beauty Partners with Modiface, a L'Oreal company, and Perfect Corp. to make it easier, faster, and less expensive for marketers to integrate augmented reality into their catalogs in Business Manager. Other home design and fashion categories will be added soon.
Advertisers can now use Facebook Dynamic Ads to leverage an AR product catalog. Catalogs will power virtual AR Try On effects in ads, displaying relevant products to users based on their interests.
The features are currently limited to a few brands, but Facebook plans to expand them before year-end.
9- Facebook Live has reappeared as a popular substitute.
One of the fastest-growing Facebook trends in 2021 will almost certainly be the increased use of live streaming as a general communication format, not just Facebook Live. In fact, 80 percent of live stream users prefer to watch a brand's stream rather than read its blog.
Facebook Live had fallen out of favor for a few years, but thanks to the lockdown, it has resurfaced in 2021. When businesses ran out of content to share, they turned to live video to engage their audiences. From guest podcasts to behind-the-scenes streaming to webinars and Q&A, savvy marketers and business owners use live video to entertain and educate their audiences. As governments worldwide implemented lockdowns to halt the spread of the coronavirus by 2020, consumers were flocking to Facebook Live for their fix of social interaction.
According to the most recent data, Facebook Live usage increased by 26.9 percent year over year in the second quarter of 2020 and by 126 percent in just four months.
10- Chatbots are becoming more popular.
At its most basic, a chatbot is computer software that processes and replicates human discourse, allowing users to interact with it as if they were conversing with a human through digital communication channels. Chatbots can be anything from pre-programmed automatic response systems to neural language processors that can change their voice on the fly.
Chatbots are used by businesses to nurture leads, respond to customer concerns, and even automate payments. The practicality of chatbot use is expected to reach new heights due to advances in machine learning, with a projected global market size of more than $1.3 billion by 2024.
If you want to start using chatbots for your own Facebook marketing efforts, we've put together a comprehensive guide on using chatbots to boost your business.
What steps do you take to incorporate Facebook updates into your social media strategy?
Keeping up with Facebook's numerous updates and changes can be nearly impossible if you don't know where to look.
Facebook is constantly changing, but these changes can be analyzed so that businesses can keep up with the social media behemoth. Facebook has announced plans to launch business features in 2021 to assist players in reaching their target market. These features will help businesses succeed for many years to come.