Do you still have a copy of Marketing 101 on hand? If it devotes a chapter to the "Four Ps of Marketing," it's time to toss it. A completely new P-centric marketing mix is on the horizon, and it is set to shake up the marketing landscape.
The 4 Ps of Marketing that You Will Ever Need
The original Four Ps of marketing was coined by Edmund Jerome McCarthy in his 1960 textbook, Basic Marketing: A Managerial Approach, and stands for Product, Price, Place, and Promotion. They were widely adopted, applied, debated, and respected for a long time. So, what were they exactly? A product is something that a customer requires, desires, or is persuaded to purchase to solve a problem. Price entails more than just the purchase price of a product. Its perceived value is also essential. The following two are self-explanatory: Place refers to the location of a product, while promotion refers to how it is advertised.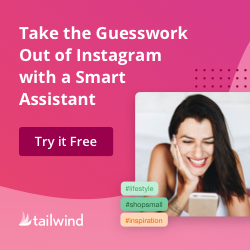 A New Generation of Obstacles
Many others have attempted to push new marketing philosophies over the years. Facebook's Atlas research division coined the term "The Four Cs" in 2015: choice, convenience, cross-device, and creative sequencing. Surprisingly, the word "community" did not appear on the list. This was an attempt to shift the market's focus from product to customer. Regardless, McCarthy's Four Ps received a soft upgrade rather than a complete overhaul. However, as markets embrace technology and innovation, an entirely new set of Ps is required, particularly in the healthcare sector.
What is causing this to happen now? In a year when a global pandemic and yearlong lockdowns outperformed anything technology could have done on its own, we need to better understand what is directly connecting brands and customers and what is driving adoption and loyalty.
The Uprising Is Us
What we are starting to realize is that people are the ones who drive transformation. According to Thales S. Teixeira, customers, author of Unlocking the Customer Value Chain, "disrupt multiple industries," and "changing customer needs led to the evolution of an industry." One example in the healthcare industry is PillPack online prescription fulfillment.
All of this changes our perception of the Four Ps. When everyone shops from home, the term "location" no longer has the same connotation. In an increasingly fragmented media landscape, promotion does not have the same clout. Isn't it still true that the product is required? Millennials and Gen Zers, who place a premium on experiences over material possessions, disagree. What about the price? It is now much less important than value.
These Aren't Your Father's Pseudonyms!
The new Four Ps are less concrete and more ethereal. Less quantitative and more qualitative in nature. They reflect a new reality in which price and promotional gimmicks have less of an impact on consumers. People want more genuine connections with brands, which can be achieved through shared values, consumer-centric engagement, and a personalized experience delivered through content and media. The new categories are Personal, Purpose, Power, and Performance.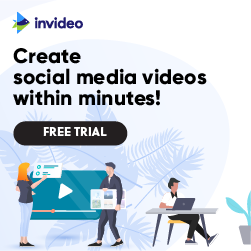 Personal
Marketing
A more personalized approach is required as consumer empowerment grows. This goes beyond simply shifting from traditional channel marketing to cross-device campaigning and delivering relevant marketing at the right time on the right screen. It all starts with carefully crafted content that directly addresses the target audience's needs. On a broad level, we advocate for open discussions about medicines and illnesses and the elimination of stigma. That's how we pique people's interests and gain their trust in the beginning. It is how we overcome brand centricity and begin to center our efforts on the customer.
In reality, HCPs and consumers are besieged in a world of vast information, much of which is a constant threat of spam, leaving them perplexed, frustrated, and even angry. Medication is also becoming more specialized and less of a blockbuster. They are more focused on specific customer segments and genuinely transformative for the people they serve.
In a whiteout, it's the same as following a blizzard line to safety. The key to success is that personal connection that leads you to the precise information you require amid the white noise of today's marketing. Customer segmentation, specifically micro-segmentation, is where personalization can be found. The days of thinking about a single message for everyone are long gone; instead, look at specific groups to identify unmet clinical needs.
Purpose
Marketing
"As society becomes more digital, connected, and modern," said Balázs Kovács, Associate Professor of Organizational Behavior at Yale, "researchers are seeing a demand for greater authenticity that spans all walks of life." Consumers are no longer only interested in products or services; they now prefer to connect with brands as a whole, valuing authenticity over pushy and interruptive messaging. For brands, this means remaining true to their mission while remaining distinct, trustworthy, and transparent.
Taking it a step further: Consumers are four to six times more likely to buy and master purpose-driven businesses, according to a global study conducted by Zeno Group. As consumer demand for authentic, purposeful, and hyper-personalized experiences grows, brands must become more targeted, granular, and agile. This goes beyond the previous segmentation; what is needed is a holistic, comprehensive understanding of the various segments to better understand how to reach them.
With all of the new advances in emotional, behavioral, and cognitive sciences, it's easier than ever to put your work to the test and truly understand which aspects of your brand, if any, resonate with prospective customers. And, to help you put your purpose into action, use emotional intelligence—use social listening, fine-tune your brand awareness and voice, and act on feedback.
Power
Marketing
Over a decade ago, smartphones aided in the liberation of content and media. Sleeping patterns, blood pressure, oxygen levels, heart rhythms, and body temperatures can all now be monitored by smartwatches. We have voice-enabled AI that monitors symptoms, manages prescriptions, leads exercise classes, and aids in diet management. Health Marketing is becoming more prevalent. In the not-too-distant future, autonomous vehicles will provide on-demand healthcare services, transport patients to and from appointments, allow people with disabilities to travel safely and independently, and do various other things.
All of this means that data is becoming more widely available, and opportunities abound. On the other hand, brands must be able to derive value from the exponential growth of data to defend and accelerate new growth. The ability to build and distribute brands through the interconnected power of data, content, and media is a must-have, not a nice-to-have.
Performance Marketing
Performance must now be a focal point, early and often, with the data we have is a constant compass for meaningful customer and brand connection.
Today's media consumption and brand interactions are vastly different from McCarthy's. So, too, is our definition of success. Marketing objectives such as disease awareness, brand awareness, increase in social marketing and key customer influence, content engagement, and opt-ins define and measure performance in addition to sales.
When choosing leading indicators that measure traffic, engagement, conversion, and so on, it is critical to select KPI metrics that align with your business goals. This is true whether you're promoting the first FDA-approved treatment for a disease that affects only 81,000 Americans or one of several treatments for a medical condition that affects more than 7 million.
The New Four Ps Have Arrived!
Adopting a new set of marketing rules provides marketers with the assurance that they will be able to have more control over their audience's experience during a period of disruption. The new Four Ps offer relevant guidance for today's world, whether you're at the top of the sales funnel (disease awareness), the middle of the funnel (drug consideration), or the bottom of the funnel (drug rejection) (sales).
As technology advances and the global pandemic worsens, we're interacting virtually more and more. As a result, it's natural for people to yearn for something tangible and personal. Empathy stems from a unique experience—the authenticity of a brand with a purpose. Marketers can now deliver by combining data, technology, and creativity. A new approach to data comprehension and application fuels performance. These are the new Ps that will help organizations improve their healthcare marketing and communications.