Social media is a powerful communication tool evidenced by its ability to influence, educate, and inform prospective customers across various industries. Social media has become an essential tool in any marketer's toolbox, from consumer goods and real estate to political campaigns, technology, and beyond.
What about healthcare marketing? Social media is used by medical practices to keep patients informed, attract new ones, reinforce their brand, increase their online presence, build credibility, and improve their online reputation. Consider the statistics below if you're still not convinced that social media can help your healthcare practice's marketing strategy. Patient experiences and health information can be exponentially multiplied on social media, and the ability to multiply positive, negative, and even neutral patient experiences and health information cannot be ignored any longer.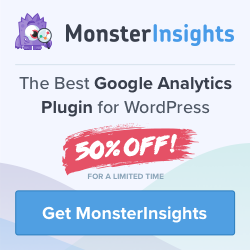 Even though social media is omnipresent in most people's daily lives and leisure time, a surprising number of practice managers and healthcare organizations are still perplexed as to why it is essential in the healthcare industry. If you're still not sure regarding the value of social media in your practice, these statistics will provide you with an answer… or an ultimatum, depending on your point of view. If you recognize and appreciate the significance of a social media strategy for your healthcare organization, the following statistics can assist you in revising and refreshing your approach to online patient involvement.
As of July 2021, there are over 4.4 billion social media users, a figure that has been doubled in the last 6 years.

Nearly 90% of all adults in the United States use social media sites such as Facebook, Twitter, YouTube, and others to find health information.

According to a PwC Health Research survey, 42% of people who use social media for health information seek provider/practice reviews, 32% post about their friends and family's health experiences, and 24% view health-related media.

More than 75% of Americans use social media to research their health issues.

90% of those between 18 and 24 say they trust medical information obtained through social media.

Internet users between 18 and 24 are twice as likely as those between 45 and 54 to use social media to discuss health issues.

32% of Millenials took a health-related action due to information they saw on social media platforms.

Almost all parents use social media, and the vast majority (68%) use it to obtain health information.

A health-related cause is supported by 9%–28% of Facebook health interactions. 16% of people share health-related videos or photographs.

More than 80% of patients search for provider/practice ratings on social media sites after being referred by another person or provider.
Following a sluggish start (and some assistance from forces beyond their control), healthcare organizations now recognize the importance of owning and managing a social media presence. Google has simply stopped waiting for a large number of organizations to sign up and has begun adding hospitals, practices, and even individual doctors to its rating platform alongside other businesses and institutions.
Although many hospitals deliberately integrated a Facebook presence into their marketing and messaging in 2014, Yelp and Facebook took a similar approach.
These figures have risen rapidly in the last five years due to a greater emphasis on patient engagement. Most businesses understand the importance of incorporating social media into their overall reach and communications strategy, but they are also gradually expanding their social media footprint.
The Centers for Disease Control and Prevention (CDC) provides a Social Media Toolkit to assist healthcare leaders in developing a social media strategy and guidelines for effectively using third-party public forums.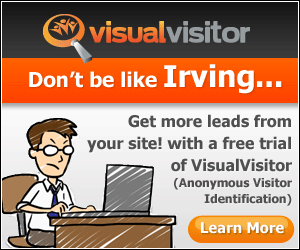 Improve the timeliness and impact of health and safety information distribution.

Make use of audience networks to facilitate knowledge exchange.

Broaden your appeal to a larger and more diverse audience.

Tailor and reinforce health messages to be more easily tailored or targeted to specific groups of people.

Encourage the public's interactive communication, interaction, and participation.

Provide people with the right tools they need to make safer and healthier choices.
The importance of social media and its impact on the healthcare industry are both changing all the time. It can be used to supplement or even replace traditional communications, increase patient participation, trust, and credibility, publish content in new places, reach new audiences, and communicate and share in real-time.
Regardless of an organization's level of participation, social media is a critical and trusted source of information and health-related content for billions of patients.
The Patient Journey in Healthcare Often Begins Online
Health-related searches account for 1.5% of all Google searches. Google is used by people all over the world to find answers to their health-related questions and providers.

Search drives three times as many visitors to hospital websites as non-search. By far, the most popular way for patients to find healthcare providers on the internet is through search.
Patients who scheduled healthcare appointments searched three times more than those who did not. The healthcare consumer journey frequently involves extensive research, with consumers evaluating multiple providers before making a decision.
People looking for physical therapists, nursing homes, and optometrists are the most likely to use search engines. In most major healthcare verticals, more than 60% of consumers search before scheduling an appointment. In the Healthcare Purchase Cycle, the Online Review Process Is Critical
Online reviews are used by 94% of healthcare patients to evaluate providers. Reading reviews can help prospective patients understand your practice, which is a simple first step.
64% of customers think online reviews are as trustworthy as personal recommendations. If you want to attract new patients, you must have a solid review management strategy in place.
Based on 1-6 online reviews, potential patients form opinions about your practice. A single negative review can turn away a large number of prospective patients.
In 81% of cases, consumers are dissatisfied with their healthcare experience. Encourage satisfied customers to leave reviews and repair relationships with unhappy customers to keep positive reviews coming in.
9.43% of Millennials are likely to change practices in the next few years. Providing a first-rate experience for this demographic is critical for your review strategy and patient retention.

Healthcare marketers are increasing their investments in digital ads to acquire new patients.

Global healthcare advertising expenditures are expected to rise by 4.3% in 2021.
Global ad spending has been increasing since 2018, and this trend is expected to continue.
Healthcare advertising spending in the United States is expected to increase 18% by 2021. The USA is the world's largest spender on healthcare advertising.
Healthcare digital advertising will overtake healthcare television advertising for the first time in 2021. At that time, healthcare digital advertising will account for 46% of all healthcare ad spend.
The average cost of a healthcare lead is $286. As digital ad spending increases, healthcare marketers are paying more for each piece of data.
A large number of online healthcare patients call to make an appointment. 14.88% of all healthcare appointments are scheduled over the phone. Prospective patients who conduct online research prefer to call because healthcare is personal and private. People like to speak with a live person when scheduling medical appointments for themselves, their children, or other family members.
Many patients are hesitant to provide personal health information or the reason for their appointment on an online form.
After conducting a search, consumers looking for nursing homes, physical therapists, and chiropractors are the most likely to call them. In many healthcare verticals, consumers go straight from online searches to phone calls.
The revenue potential of optimizing your marketing to generate more calls is enormous.
Phone calls will have a $1 trillion impact on consumer spending in the United States this year. In our mobile-first world, calls are frequently the most convenient way for customers to convert.
Phone calls generate 10-15 times more revenue than web leads. Phone calls are the most valuable conversions that healthcare marketers can generate. You can calculate and optimize your total ROI by tracking the calls generated by your healthcare advertisements.
Leads generated by phone convert at a 30% higher rate than those generated by the internet. Calls provide a faster return on your healthcare marketing investment.
The caller retention rate is 28% higher than the web lead retention rate. Because callers are more loyal, calls generated by healthcare marketing campaigns are also more profitable in the long run than web leads.
Phone calls are frequently the most valuable marketing conversions for healthcare providers. According to 21.45% of healthcare marketers, phone calls have higher conversion rates and average order value (AOV) than other forms of engagement.
Most healthcare businesses are seeing an increase in the volume and value of calls due to COVID-19. 22.3% of healthcare providers say their phone conversion rates have increased by 25% or more in the last year. Patients are not only calling more frequently as a result of COVID-19, but they are also calling with a greater desire to schedule treatment.
According to 23.81% of healthcare marketers, inbound calls and phone conversations are essential for their organization's digital-first strategy. Healthcare marketers will use phone call data to better understand their patients and inform their strategy.
Inbound call and call experience insights, according to 24.77% of healthcare marketers, may reveal costly blind spots in our organization.
Inbound call data can help healthcare marketers acquire more patients and retain them by providing better experiences.

Healthcare marketers are personalizing the caller experience to increase conversions.

Customers believe that a company's experience is as important as its products and services. Customer expectations have never been higher, and to attract new customers, healthcare marketers must meet them. Telephone calls are included.
If you do not provide a frictionless customer experience, you will lose customers. 26.65% of consumers have severed ties with a brand due to a single poor customer service experience.
According to 32% of consumers, phone calls are the most inconvenient customer service channel. 27th. Simply answering inbound phone calls isn't enough for healthcare marketers; you need data on each caller so you can quickly and effectively address their needs.
Healthcare marketers can improve ad targeting, segment email campaigns, serve personalized website experiences, and more with conversation intelligence data. 
Scaling conversation intelligence across the enterprise has improved or will improve patient experiences for 28.41% of healthcare marketers. Scaling conversation intelligence across the enterprise has improved or will improve patient acquisition and retention for 29.41% of healthcare marketers. You can meet your patients' needs and earn their loyalty by tailoring their experiences based on the content of their phone conversations.
So, what steps can healthcare marketers take to boost call conversion rates?
Make it easy for customers to be in touch with you. Examples include using call extensions in Google ads and making "call now" a web page action.
Callers should be followed from marketing to appointment scheduling. This will help you determine how your digital marketing results in phone calls, and it will allow you to personalize the caller's experience. It is critical to provide a seamless, personalized experience that makes them feel valued and recognized to convert callers.
Analyze conversations to determine what percentage of calls are not answered at each location, whether long on-hold times result in high call abandonment rates, whether the caller was a good lead if they converted, and which agents or locations are best (and worst) at converting callers to patients. You can then make the necessary marketing changes and, if necessary, coach your agents.
Connect your marketing tools to call data. As a result, you'll have a better understanding of the patient journey and will be able to allocate your budget more effectively.
You can target past callers and lookalikes with suitable ads. Your callers provide a wealth of targeting data that you can use to more effectively acquire new customers and retarget qualified callers based on whether they booked an appointment or converted.
Repeat the optimization, analysis, and improvement process. Once you've begun driving more calls, you'll want to continue testing and scaling your operations, as well as correcting any issues that are lowering your ROI.