What's the point of all the time and effort you put into your best products and services if nobody knows about them? 
Social media is a critical component of digital marketing. But, you will be surprised to discover that it doesn't have to be complicated. With only 1 social media account, you can connect with thousands of potential customers.
The world of social media moves at breakneck speed. 
This article will teach you how to keep up with the fast-paced world of social media.
Social media has emerged as the critical element of digital marketing strategies for the vast majority of marketers. Social media is essential for any business, large or small. However, donations to non-profit organizations must be used with caution because they must be used for charitable purposes.
Your Top 5 Reasons for Using Social Media
Using social media platforms to connect with people and brands with similar interests is excellent, but these same platforms are also suitable for identifying and engaging with potential customers. Social media is a great way to find new insights into your target audience and give your customers fast, 24/7 support.
Here are 5 purposes why you should add social media to your online marketing strategy.
1- Social media has a significant role in brand awareness
The primary role of Social Media in brand positioning is that it has the power to create a good impression on the customer and create a long-term relationship with the brand in their mind. In addition, it gives a platform to interact with the customers directly and address their queries.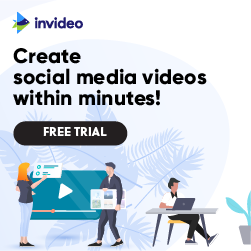 2- Social Media helps you to connect with customers
Social media is an excellent method to engage with your customers, but it's also a great way to understand them. Let's take Twitter, for example. You get more than just the traditional feedback loop of getting customer feedback to improve your content and product; you can also get a lot of insight into who your customers are.
3- Social Media increases share-of-voice
Social Media has also become the go-to place for "word of mouth" marketing. According to a study conducted by IZEA, "72% of consumers trust peer recommendations from friends and family above all other forms of advertising." For B2C companies focusing on social media marketing, you can leverage the power of your brand advocates on your social channels and utilize their voices to extend your reach.
4- Social Media helps to develop the communities for your brand
Social media can be a powerful tool that can help to grow your community and your business. As a matter of fact, countless companies utilize Facebook, Twitter, YouTube, Instagram, and other networks to expand their brand awareness, promote their products and services, facilitate customer service and engage with their customers directly.
5- Social Media delivers better ROI than other methods of digital marketing
In this digital age, social media marketing has proven to be one of the most effective ways to drive traffic to your website. It has helped many businesses to reach new heights and broaden their reach globally. It can open new doors and opportunities for brands, especially in the B2C space. This is because social media marketing attracts a bulk load of clients to your website. All of the major social media platforms have many members, and they are active in sharing content. If you use social media marketing to spread the word about your brand, you can attract more people to your website.
A recent study of 1,000 customers revealed that businesses can reap significant benefits when they promote their social media pages by driving followers to personal pages and creating more compelling content. For instance, brands that have embraced Twitter as a platform for social media marketing saw lifting in follower count by an average of 2.3% — and the highest number of new followers was seen among companies that engage with people rather than just broadcasting one-way messages.
How to Enhance Your Business Presence Social Media
Numerous social media platforms are available, including Twitter, Facebook, Snapchat, Pinterest, and YouTube. All of these social media platforms can assist you in connecting and communicating with your customers. But, unfortunately, most business leaders are unaware of them and do not take full advantage of their capabilities.
Want to Build a Great Social Media Strategy?
The digital world in which we live is expanding all the time. People in today's world are constantly looking for new ways to connect. However, just because social media platforms are constantly changing does not imply that your strategy should be as well. In fact, you must pay close attention to your social media strategy if you want to make an impression on customers.
7 tips to help you Boost Social Media Marketing Strategy 
Social media is about building relationships and communities. It's not about quick sales but rather long-term customer loyalty.
Here are 7 ideas to improve your social media strategy. The world of social media moves at breakneck speed.
Expand your fan base by utilizing user-generated content on blogging platforms like Facebook and Twitter. Facebook, YouTube, and other social media platforms are examples.

Utilize social bookmarking sites like Digg, Reddit, and StumbleUpon. These are simple to use and can give you a competitive advantage.

Share—your articles as extensively as possible on LiveJournal.com, SocialMarker.com, and TypePad.com.

Create video articles from your product or service screenshots.

Create videos for social media sites like YouTube, DailyMotion, and others.

Create a new product by asking questions directly on YouTube.

Continue to learn more about small business social media and the many hidden ways to propel your company forward!
Social media platforms are a valuable tool for staying up to date on the latest marketing trends and breaking news in the industry.
Examine your social media accounts to see what is being discussed. 
Consider what others are saying about your company's logos and websites. Never be negative or start calling people names; however, it is necessary to read what others are saying and understand the types of people currently talking. In some cases, this could be a problem.
The social media world moves at a pace faster than ever before. It will grow to such an extent that you will have a difficult time keeping up with it! However, using all of this new technology and using social media strategy is a powerful and straightforward way to go from where you are to where you want to be.