Every year, businesses recognize that clients demand marketing transformation. It's a common scenario: customers believe that the digital era necessitates a complete rethinking of marketing strategy, organizational structure, and operational capabilities. However, while those promised changes appear promising on paper, they frequently fall short in practice. Businesses must recognize that digital development does not necessitate a complete overhaul of their operations.
1- Start Small
As marketing budgets are scrutinized, CMOS must demonstrate to top-level management the value of engaging with marketing and present more high transparency into the internal business departments of their function. To begin, you must view them through a different lens. Consider how you can use your data to gain better insights, gain traction in critical areas, and build stronger relationships with your customers.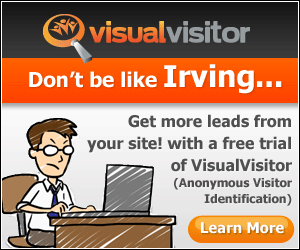 Today's CMOs and Marketing Directors face a new challenge: bridging the marketing business. CMOS must spend more time working with the CFO and other financial teams now that marketing has been similar to all other departments. We can directly measure the impact of our actions much more accurately than before, thanks to the rise of social media marketing and mobile technology.
As a startup CMO, you're always on high alert, from planning for growth and preparing for expansion to developing product lines and managing marketing campaigns. Even though it is a lot of work, some key ways to make it easier and more enjoyable. These tactics will help any CMO — from successful startups to established names — stay ahead of the curve, creating new paths to increasing demand to outpacing competitors.
Great startup marketing leaders have three distinct mindsets that set them apart from their enterprise counterparts. These include the ability to do more with less, a focus on results rather than tactics, and an unwavering pursuit of perfection. Marketing leaders are not born; they are created. They must work their way up in their company, beginning as interns and progressing to a staff-level position, an executive role, or even a shareholder.
2- CMOS is critical to brand innovation.
They must understand what customers want and use that understanding to shape the vision for how a brand will adapt and grow. A good craft content Marketing strategy enables you to create high-quality content while avoiding blunders. Quality content creation is a critical component of modern digital marketing that truly engages your audience.
Businesses that want to become successful CMOs must focus on the customer — on their needs, wants, and problems. Only when companies stop thinking about themselves and start thinking about the customer will they be successful.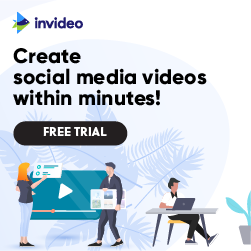 The rise of virtual reality has opened up a whole new world of possibilities. However, only a few of them are truly worth exploring. The key is to find a way into the public eye.
3- Put yourself in the shoes of the customer.
It is your job as a startup's brand to attract and retain customers. You accomplish this by encouraging advocacy. When your customers talk about your brand to their friends, family, and coworkers or share your products on social media, they're becoming advocates, increasing their loyalty to the brand and increasing the likelihood of repeat purchases.
In a customer-centric business, you need to get feedback from your customers to improve their products and services, and they won't lie to you because they are the most critical and valuable User Experience (UX) design sources. Companies must take care of their own customers and apply all kinds of resources to their needs when developing a product that serves the user.
4- The Modern Romance
Marketing, whether you like it or not, is in charge of the company's future vision. A requirement of the job is the ability to predict what customers will want next. Startup CMOs enjoy playing soothsayer and leaning into market trends and innovations to stay one step ahead of the competition.
Startups disrupt entire industries by taking risks and placing large bets on the future. Our startups are ready for a challenge and don't mind putting big chances to make their mark. Whether you're looking to change the way your industry works, or you're just looking to bring an innovative, forward-thinking mindset to your organization, we can provide a more transparent lens on where your company is now and what you need to do to improve.
5- Failing Forward to a failure-recovery strategy.
Many executives have banned the four-letter word "failing" from their vocabulary. Failure is viewed as a necessary evil by startup CMOS. When you use an agile, test-and-learn marketing methodology, you not only fail quickly, but you also learn from your mistakes. When you approach each new initiative as a chance to challenge the status quo, you shift from reactive to proactive, fostering a culture in which change is welcomed rather than feared.
Continuous improvement necessitates a feedback and adjustment cycle. When strategy and execution are in sync, they act as virtuous flywheels. To get the most out of your test data, make sure you're taking the proper measurements. When using a data-driven approach, the likelihood of friction and fiefdoms is reduced.
6- Make the most of each opportunity you come across on your way.
Staying on top within the cutting edge of new technologies and approaches that slower-moving competitors overlook is part of the game plan. Startup CMOs are by definition underdogs, so they must seek out unnatural advantages wherever they can. They must improve their efficiency and effectiveness as soon as possible, often with limited resources. As a result, prudent investments in marketing technology, data and analytics, and business process management enable them to automate, accelerate, and streamline their processes.
Startup CMOs take a test-and-learn approach because business owners don't have the time or money, requiring proof-of-concept trials and ruthlessly eliminating tools, technologies, and vendors that don't deliver. Using the same mindset in your marketing operations will assist you in making the most of your function.
7- You Have the Ability to Do It Yourself
For startups, it's just the CEO and a handful of employees. But even in these early days, the CEO is forced to manage many tasks — from strategic planning to delivering presentations and cleaning the fridge. There are many times where the CEO simply doesn't have the time or capability to delegate a task, leaving them no choice but to step in and get their hands dirty.
They frequently use centralized organizational structures with precise functional alignment, do as much as possible in-house rather than relying on agencies for critical functions, and hire broad generalists who can specialize in a few areas. Embracing the DIY mentality can assist you in evaluating how your team is structured and how much value you are receiving from your agencies, services, and vendors.
8- Don't Attempt to Hide.
There's nowhere to hide in a startup. You're the first go-to person for any issue that arises, and you won't find much help from senior management or other departments. As a startup CEO, you're expected to have intimate knowledge of every aspect of your business: product development, sales, finance, and marketing. And you'll also need to continually justify your decisions to investors and peers.
Startup CMOs always celebrate their wins because they know that setbacks are just temporary. They stay focused on their goals and understand that there is no limit to the amount of knowledge they can add to their toolbox.
Being a change service provider is not for the faint of heart, but the rewards are worth it. You'll experience an incredible sense of pride in knowing that you're working to improve your company and its impact on the world.