Millennials and Generation Z have received a lot of attention, but they're not that dissimilar. Millennials and Generation Z respond to very similar marketing campaigns regarding their products and how they make their purchasing decisions. A good piece of copy is about your audience as much as it is about you — or your company, product, or service.
Millennials and Generation Z are commonly thought of as distinct demographics, but they both want the same thing: a high-quality product. However, there is much to be learned about the differences between these generations. Millennials, for example, grew up in a connected world that encouraged them to adopt new technology at a young age.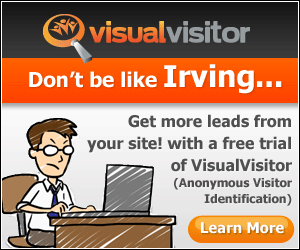 Consumers today are not like those who came before them. They have distinct needs, desires, and preferences. Marketers must understand today's consumers — as well as generational differences. Be aware that younger generations shop and buy in very different ways than older generations.
Understanding your audience allows you to craft the appropriate message for the proper channel. For example, if young people make up a sizable portion of your audience, a specific demographic dive is required.
What is the average age of a Millennial?
People born between 1981 and 1997 are considered millennials. This means that by 2021, the majority of Millennials will be between the ages of 24 and 40.
What is the age range of Generation Z?
Users of the Gen Z generation were born between 1997 and 2015. In 2021, the Gen Z age group will be between the ages of 6 and 24.
What will happen after Generation Z? These newcomers have been dubbed Generation Alpha by some. Of course, this generation will never know a world without smartphones, but that's a topic for another blog post.
What are the differences between Millennials and Generation Z?
Millennials and Generation Z may appear to be the same age, but they shop, interact with brands, and view money in very different ways.
Millennials are more willing to pay a higher price for a better customer experience than Generation Z.
Millennials demand better customer service and are willing to pay a premium for it. According to a recent survey, 66% of Millennials have higher customer service standards than ever before, compared to only 53 % of Gen Z. 76% of Millennials said they would be willing to pay more for excellent customer service (vs. 71 % of Gen Z).
Businesses must be more innovative to attract Generation Z.
Generation Z is more likely than Millennials to want new products and services in the aftermath of the COVID-19 pandemic (55 % vs. 46 % ). Furthermore, Gen Z is more likely than Millennials to want businesses to turn their existing products and services into digital experiences (76 percent vs. 73 percent ).
Because they grew up in an age of rapid innovation, Generation Z may expect more innovation. But, while Millennials may remember Blockbuster VHS rentals, Generation Z thrives in the overwhelmingly mobile era of YouTube, TikTok, and whatever other content consumption platforms emerge.
Millennials are more likely to trust businesses than Generation Z, but they can be persuaded.
Companies are trusted by 50% of Millennials and 42% of Gen Z, which have decreased significantly since 2018. According to the same study, 59% of Gen Zers and 57% of Millennials believe they have no control over how businesses use their personal data.
The 2020 data paints a very different picture of how these two demographics perceive their trust in companies, which has also been declining in recent years. In general, Gen Z is less trusting than Millennials, and businesses can do little to earn their trust.
Generation Z is pragmatic, whereas Millennials are idealistic.
Millennials were an upbeat generation who their parents and other adults frequently patronized. The proverbial millennial participation trophy evidences this. In contrast, Generation Z is a more pragmatic generation. In addition, while Millennials grew up in an expanding economy,
Generation Z grew up in a contracting economy. The economic pressures they faced as children shaped this generation, even though their parents and communities may have struggled with employment and finances. As a result, the most effective Generation Z marketing emphasizes the long-term value and prudent investment.
Millennials care more about having a good time than Generation Z does about saving money.
Saving money is more important to Gen Zers than it was to Millennials their age. This is since millennials are more concerned with the overall experience of purchasing a product, whereas Generation Z is concerned with purchases that maximize the value of every dollar.
Growing up during a recession has influenced Generation Z's interest in conservative spending, and conspicuous consumption does not appeal to them. They are worried that their funds will be depleted. Therefore, it's a good idea to emphasize high-quality investments and offer plenty of deals and bonuses when marketing them (such as free shipping or freebies).
Honesty and an authentic approach appeal to millennials, but Gen Z takes it to new heights.
Brands should always strive for authenticity marketing in their brand awareness. Those who follow through will be rewarded. Sixty-one percent of Millennials believe that businesses appear authentic. But, unfortunately, only 53% of Generation Z agreed with this statement.
Millennials, as you are more aware, prefer brands that promote transparency and share their values. 
On the other hand, Generation Z is even more obsessed with finding brands that reflect their values. Dormify, a store that sells small-space decor, discovered, for example, that Gen Z prefers darker, lower-quality creatives. Rather than photoshoots, this brand has found the most success by displaying before and after photos of real customers. Meanwhile, Dove's marketing campaigns featuring real women have resonated with younger adolescent girls who want to see diverse content in color, shape, and size.
Gen Z prefers reasonable and simple content. Consider using influencer marketing to reach out to Generation Z with relevant content from people they already know and trust. Both shop online, but Gen Z may return to brick-and-mortar stores.
Millennials are intelligent online shoppers who know exactly what they want. As a result, when they want to try something new, they reach their smartphones or laptop computers. They've witnessed the world shift from AOL dial-up to always-on connectivity, and they've taken advantage of every opportunity to profit from it. We're all shopping online more than ever before as a result of the COVID-19 health crisis. 
What impact does this have on our two demographics' shopping and purchasing habits? 
Sixty-two percent of Generation Zers expect to do more online shopping than they did before the pandemic. 67 percent of Millennials agree with this assessment. When brick-and-mortar stores reopen and consumer confidence returns, we may see Gen Z outnumber Millennial's in-store visits.
Consider how you can entice more teens to visit your stores (if you have any) once they are safe by providing educational or social media-worthy experiences. Unique shopping experiences are likely to remain popular among Generation Z. (like beauty brands at a makeup store or training classes at a sportswear store).
Millennials are brand loyalists, whereas Generation Z wishes to be self-sufficient.
Millennials flaunted their fashion sense in high school by emblazoning the hottest brands on t-shirts, jeans, and shoes. As a result, millennials may be willing to pay more for their preferred labels now that they are adults. Sixty percent of respondents believe that brands have an emotional impact on them.
On the other hand, Generation Z is more sensitive to being defined by a brand other than their own. (For example, consider the Saturday Night Live spoof on "woke jeans.") They want to celebrate their independence, so they turn to social media to find communities where they will be welcomed. When compared to Millennials, 57% have an emotional attachment to a brand.
Rather than imposing a specific or overly narrow image on Generation Z, the best marketing strategy is to celebrate the individual, telling customers that they can be whoever they want.