Even if the marketing plan is completed and implemented by an expert, it is unlikely to be successful if the strengths, weaknesses, opportunities, and threats (SWOT) of the business are unknown. A SWOT analysis is a method that uses your business's assessment in terms of its strengths, weaknesses, opportunities, and threats. The strength refers to internal factors such as financial resources, employee skills, loyal customers, and company history.
SWOT analysis stands for:
Strengths

Weaknesses

Opportunities

Threats
SWOTS analysis is an audit to assist you in identifying the internal and external factors influencing your team's future performance. What sets you apart from your competitors.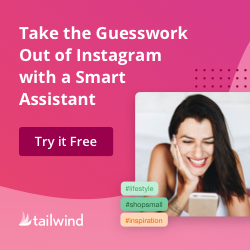 Internal factors are the strengths & weaknesses, while external factors are opportunities and threats. 
SWOT must be performed with genuine honesty – there is no point otherwise – this analysis will be a crucial element in your overall planning process, allowing you to set financial and operational goals for the upcoming year and create campaigns to achieve these goals.
To conduct a helpful SWOT analysis, you must be brutally honest about your company's strengths and weaknesses. 
The majority of the information is subjective.
Keep it simple:
What are your strong points?

What makes your team so unique?

What advantages can your team take advantage of?

What high-quality or low-cost resources do you have that others do not?

What factors lead to actual sales?

What are your competitors' perceptions of your strengths?

What are your unique selling points?

What are your weak points?

What internal processes need to be improved?

What do customers say needs to be improved?

What technological limitations do you have?

What factors contribute to sales losses?

What are your competitors' perceptions of your weaknesses?

What kinds of activities should you avoid?
For example, poor brand perception, outdated technology, a lack of skills, and a slow rate of content publication.
What are your Opportonities?
Is there anything you could do to benefit from current trends?

What are your competitors not doing that you could – content, advertising, markets?

Are there any promising prospects on the horizon? For example, cross-selling, entering new markets, offering new services, partnerships/co-branding, competitors being slow to respond to trends.

What are your potential threats?

What are your roadblocks, and what is preventing you from achieving your objectives?

Are your competitors developing new products, services, or content?

What are your market competitors doing that you aren't?

What are your Customer' preferences?

Are there any New competitors in your industry or new product launches, channel conflicts, economic downturn, 

Are your competitors outrank you in search engines, and so on.
Analysis of the strengths, weaknesses, opportunities, and threats
SWOT analysis demonstrates how to leverage your strengths to maximize opportunities and minimize threats. 
SWOT also develops strategies to mitigate weaknesses by capitalizing on opportunities and mitigating weaknesses to avoid threats.

TOWS analysis 
When you begin planning a process, you will conduct a SWOT analysis. A TOWS analysis can assist you in determining how to proceed.
TOWS strategies are divided into four categories:
Strengths/Opportunities (SO) – strengths that take advantage of opportunities

Weaknesses/Opportunities (WO) – eliminate weaknesses and capitalize on opportunities.

Threats/Strengths (ST) – use your strengths to overcome potential threats.

Weaknesses/Threats (WT) – minimize vulnerabilities to avoid potential threats.
The results of a TOWS analysis will be determined by how truthful you were with your data.
Intelligence about competitors
How do you compare to your competitors?

Why are they superior to you?

How can you outwit your rivals?
Data from competitive intelligence feeds both your marketing strategy and marketing plan. Understanding the competition will inspire you and your team with new ideas and insights.

Intelligence => action => information
Data about competitors, statistics, company information, product intel, and marketing strategies are good places to start. Intelligence is data that has been analyzed and insights extracted to make decisions, such as whether to stop a product or which audience segment you should be targeting.
Your brand doesn't live in a vacuum. 
You must consider the larger competitive landscape. You must gather, analyze, and disseminate new products, price cuts, new audiences, and emerging competitors. Competitive insights will help your brand grow, protect it from extinction, and improve your marketing campaigns.
Here are four ways competitive intelligence can assist you:
Understanding the competition: Analyze and put into context to feed future marketing campaigns.
How will you compete and win if you don't understand your competitors and what they're doing?
You'll also learn how they're doing and why customers prefer them over other brands offering comparable products.
Determine best practices: Are they developing marketing campaigns that are more successful than yours?
Is their website generating more traffic and sales?

Are their email campaigns more evocative?

Do they have a more significant number of social media followers?

Are they utilizing additional/different social networks that have proven to be successful?
Look, learn, and triumph!
Determine Your Audience strengths and weaknesses 
How will their strengths endanger your company?

How can you exploit their flaws to create new opportunities?

Examine and revise your ideal customer profile/target market.
Understand your target audience
How they communicate

Where They communicate 

What their Gender

What is their job title

Audience location

Additional interests

What they spend their money on
Knowing your audience enables you to craft the content they want to interact with.
Launch products that they are dying to get their hands on. The goal is to attract new customers who are similar to your current best customers.
Examine your current customers and determine what makes them profitable, loyal, engaging, and enjoyable to work with.

Check to see if the ideal customer profile and marketing personas you created last year are still accurate.

Compare last year's results with this year's results.
Depending on the results, you can adjust your marketing campaigns to account for any changes, ensuring that you're still reaching the right people. Take a look at all of the demographic data you can find.
Marketing strategy
Brainstorm to discover new perspectives and define problems.
Since last year's marketing plan, you've launched new products, and your competitors have launched new products. Your industry has changed, your customer base has shifted, and your competitors have announced new partnerships. 
Before you can launch new campaigns, your marketing strategy must be updated. Okay, you've made changes to your marketing strategy. It is now a viable and operational business model. It's time to start using it to create marketing campaigns for your business. 
Why is brainstorming essential to craft the ultimate marketing strategy
Brainstorming is used to solve problems, generate new ideas, promote cross-functional communication, identify your competitive advantage, and foster innovation. When you brainstorm as a team for a white paper, blog post, web page, video, event, or product launch, you strengthen your team and foster a sense of team ownership.
Activate your grey cells
So, who do you include in your brainstorming sessions? Interaction and group chat are used to generate new, creative ideas and solutions. Invite everyone who will be directly involved in the management and implementation of your marketing campaigns. Content writers, market ops, community managers, graphic designers, demand generation, UX designers, email campaigns, SEO, and SEM specialists could all be included. However, if you've launched new features, feedback from the product team would be beneficial. If you're seeking to reach new markets, sales intelligence would be priceless.
Preparation
There is no planning; you begin with a blank canvas, no research, and no preconceived notions.
This is outside the box.
Forget everything you've learned.

Encourage outlandish ideas

Expand on the opinions of others.

Use of visuals

Consult with other teams to gain customer insights.

Use your customer-facing teams – sales, customer support, and account managers – to your advantage. 
Each team unit has a distinct viewpoint on customer touchpoints, behavior, and spending power. Feedback from these teams provides a more complete picture of your customers and prospects, as well as how to keep them happy.
Tips for Information Sharing:
Build a database/wiki/intranet to store survey results, market research, support calls, and customer testimonials.

Request that front-line teams share their findings with back-office teams. A bug hunt for developers and a new product feature request

Mix up your teams – put a project manager on an email marketer's knee, and have marketing and support hold hands.

Listen to your team and encourage feedback from all of your employees. If they're a shy bunch, keep them anonymous.
What is your team's opinion on your mission statement?
An explicit, succinct statement about the direction of your marketing, as well as the reason your team exists.
Concentrate on what your team does for the company and what it hopes to accomplish.
Answer the following questions:
What should we do?

How do we go about it?

Who are we doing it for?

What value do we bring?
Your marketing strategy
You've identified your target audience and implemented the six Ps: product, price, people, promotion, place, and positioning. 
It's common for digital marketers to be so reactive that we don't have time to be proactive. However, we must make time to plan campaigns to maximize profit and sustainability. 
A SWOT analysis is the first step in evaluating your business strategy and planning. It helps identify your company's strengths, weaknesses, opportunities, and threats so you can begin to develop a targeted marketing strategy.