Customer behavior has changed dramatically since early 2020. Companies that adapt best to this change will be the ones who succeed in this brave new world we find ourselves in.
There is always room to innovate, no matter if you are a start-up or an established company. The following 10-step practical guide provides a framework for creating an effective marketing strategy to increase customer loyalty.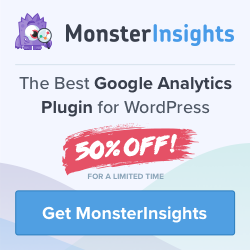 1- Learn who is your target audience.
The first step to any online marketing strategy is to identify the right people you want to target. Many verticals can help you to break down the consumer landscape and find your "users."
2- Follow your Target Audience Preferences
Once you have identified your customer base, now you want to focus on their preferences.
You can identify the pain points of your target audience and adjust your marketing communications to address them. For example, recent research shows that customers are 22% more likely to leave negative reviews about their actions.
3- Identify Your Unique Selling Proposition
After running your research and identifying your target audience, it is time to concentrate on your unique selling points.
4- Select a marketing mix
After you identify who is your target audience is and how your product can help them. Next, plan how you will spread the word.
This can be accomplished through traditional messaging such as TV advertising, billboards, radio commercials, and more modern technology such as email advertising and social networking marketing. In addition, in-person selling can take place at events as well as traditional retail locations.
5- Adjust Platform Specific Messaging
Social media sites are constantly evolving and updating, so it can be hard to pick the right one to use for your business. Likewise, messaging apps are growing quickly as well, with new features being released constantly. Therefore, companies should always have a separate profile on each app used for business purposes — this ensures that they'll have access to all of the latest messaging features and will also allow you to create quirky user names that reinforce your brand.
Copy-and-paste repurposing of digital content will not be as effective. It is more helpful to take the time to adjust what you say depending on where you are saying it.
6- Set up a Branding message 
You now know who you're going after and how you will incorporate that information into your branding. It doesn't matter if you're creating a website or deciding on a social media tone. However, it is worthwhile to consider the colors, imagery, and fonts you use.
Remember that by using customer feedback data and A/B testing, you can improve these aspects.
7- Select Success Metrics Indicators
You've got to make sure you're tracking a solid ROI and increased brand engagement. Start by putting your social media accounts on auto-deploy, rather than having to manually go through each one every time you post your updates. Analytics will show you how much attention each of your posts is getting within minutes after it's gone live — giving you an idea of how successful each campaign is in real-time.
The objectives you set for the analysis of the campaign launch of your marketing strategy must be clear and concise. 
8- Plan Marketing Team Roles
A company-wide plan can be developed to form a team.
Teams are working remotely, as they did in 2020. It is critical to developing a company-wide strategy. With the number of VoIP dropped calls increasing, inter-team communication is vital.
Managing roles in a team to ensure that everyone is happy and satisfied with their responsibilities is an excellent way to reduce roadblocks.
9- Verify Tracking
It's time to get started with testing your KPI metrics tracking and Google Analytics to ensure you're on the right track. But, first, make sure you are tracking the progress of your strategy correctly. 
10- Marketing strategy execution
Once you've finished setting your KPI, it's time to execute your marketing strategy. Whether you know what you need to do or don't know what you need to do, these 10 steps will help you to develop a solid marketing strategy that will get the results that you're after. 
Final notes:
This helpful guide will help you to keep your marketing and promotional campaigns fresh. These progressive strategies will keep you on top of your game and help you to win more customers. In addition, this guide will help you develop a solid marketing strategy that will help bring in new customers for the long term.