You don't usually brag, but you're pretty sure that your company has a pretty solid marketing strategy. After all, you have campaigns running on social, email, and your website. You've even invested in SEO and PPC.
This may sound unusual, but it's possible to have a marketing plan that checks off every box and still have it not be a success. The key to having a truly comprehensive and effective strategy is to focus on marketing communication.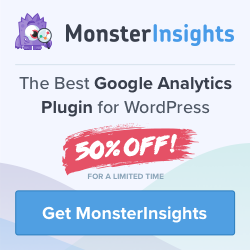 Marketing communication is the key to alignment and improvement. If you want to take marketing for businesses seriously, this is a post you won't want to miss. Here's everything you need to know about building a solid marketing communication strategy.
What is Marketing Communication?
In its simplest terms, marketing communication handles everything around your company's messaging to tell the world about your products or services. 
Remember, marketing is to create brand awareness and eventually turn that attention into solid sales. To do this, several things need to be taken into consideration. 
What message are you trying to tell your customers, followers, and most loyal supporters? Are your messages more about one-time events like sales and product launches, or just something to ensure you stay on people's minds?
Will your next campaigns be purely digital and involve email and social media? Are you going to focus on traditional mediums like print, radio, and TV? Could it possibly be a mix of all three? 
Who is your target audience for your messages? Are they young married couples in the greater New York City area? Could they be retired seniors living in Florida?
Creating any marketing plan without figuring out the answer to those questions can waste time and money. That's why it's important to use marketing communication to ensure that you're focusing your efforts on the right things. 
How Can I Use Marketing Communication in My Marketing Strategy?
Now that you see how impactful and essential marketing communication can be, you're likely interested in seeing how you can implement it to your current strategy.
Whether you want to build something new from scratch or revamp some of your current efforts, it's never too late to bring marketing communication into the game! If you're ready to take your small business marketing to the next level, consider using these helpful techniques. 
Understand Your Target Audience 
You won't effectively sell to your audience if you don't know who they are. If you want to really improve your strategy, focus on discovering who your ideal customer is. 
Demographic information is essential, but it certainly isn't the only thing that matters when you're trying to learn about your customers. What motivates them to buy your product? Why do they love to pick you over the competition? 
Lego completely transformed their business after doing research on their primary buyers. After doing some customer research, they found that girls only made up 9% of their overall audience. They leaned into what they learned from surveys and interviews to launch a new line of "Friends" products geared towards girls, and now they see a much more even split among boys and girls. 
If you really want to learn about your customers, consider sending out a survey to learn more about them. Talk to your marketing and sales teams about what factors they want to know the most so you can structure your questions around that.
To sweeten the deal and encourage people to reply, consider incentivizing the whole initiative. Offer your customers special discounts or promo codes to reward them for their information. If you'd rather not give things away or do discounts, consider giving them early info on sales and deals so they'll be the first to know!
Priotizie Platforms
There are so many different ways you can choose to market to people in the digital age. You can lean on print ads, direct marketing, annual sales promotions, events, and everything in between. You could technically do it all, but your message could be more impactful if you cast a smaller net. 
Let's be honest; marketing is a lot of work that rarely slows down. You constantly have to think about improvements to messaging and consider the overall goals of your organization. It's also important to note that messaging can change in different platforms and mediums.
Amex has invested heavily into content marketing for small business owners. 
Their Business Class platform is consistently publishing content and telling customer stories. Although they're present on plenty of other platforms, you can tell that they heavily invest in creating information top of funnel content. 
If you spread yourself too thin, you risk having a message that doesn't resonate with anyone. Research what platforms have historically performed the best with your customers and stick with the ones you already have success with.
Remember, you don't have to stick with the same platforms forever. However, you do have to evaluate what you put your time and money into carefully. Before you try out anything new, be sure to do plenty of research before you dive in. 
Determine Your Measure of Success
What does a successful marketing campaign look like to your company? The answer can be very different depending on overall goals, messaging, and platforms. 
Success may be a certain number of backlinks to your site or a steady increase in page visitors. Mentions in partner blogs and social media could be your success. An increase in direct sales numbers, referrals, or leads could be what your campaign needs to succeed. 
Your vision of success can be nearly anything you can think of, but regardless of what success is to you, make sure you understand how to measure it. Marketo has a list of helpful key performance indicators marketers can use to measure success. You could use one of them, all of them, or something else entirely unique for your company. 
Measuring success metrics is absolutely important for any campaign. It helps you create steps towards larger goals, see potential areas of improvement, and justify future campaigns to decision-makers. Go into campaign planning to clearly understand the metrics you need to see to call something a success. 
Revamp Your Entire Marketing Plan 
As you can see, there are plenty of good reasons to make marketing communication the focal point of your marketing strategy. Focusing on the right metrics, people, and messaging is the key to succeeding in the marketing world.
Do you think your current strategy could use a little work after reading this post? Don't worry; we have you covered. Check out our post on what you can do to rethink your approach.