Obtaining new consumers is one of the most costly and challenging jobs that any company faces. When every stage is evaluated, gaining a potential customer's attention, presenting a convincing proposal, and finally facilitating the associated sale can lead to massive expenses. Getting a new customer might cost five times as much as keeping an existing one.
Many businesses face a significant challenge as a result of this. Is it better to try to retain existing clients or recruit new ones when resources are limited? According to the same authors, a 2% improvement in client retention can result in a 10% reduction in costs. No business can thrive and prosper unless it is constantly expanding its consumer base.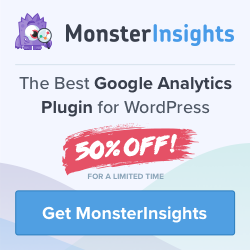 Many businesses segregate the two functions and allocate different parts of their marketing departments to each. Because the goal is to convince them to buy, new consumers are considered transactional, but old customers require distinct techniques.
Relationship marketing methods are used by businesses to maintain current clients and attract repeat business. While all types of customers must be acknowledged and cherished, the ultimate goal is for each new consumer to become a repeat customer.
What is relationship marketing?  
Long-term consumer relationships are the essence of relationship marketing. Relationship marketing aims to develop consumer loyalty by providing exceptional products and services rather than attempting to drive a one-time transaction.
Most traditional advertising strategies focus on a single transaction: watch ad A and buy product B. Relationship marketing is different. Relationship marketing, on the other hand, is not frequently tied to a specific product or service. It entails a corporation enhancing its business practices to maximize the value of a client connection.
Relationship marketing is mainly concerned with improving internal processes. Many clients leave a firm because they are dissatisfied with the customer service, not because they dislike the product. Customers will be satisfied even if there are product difficulties if a company streamlines its internal procedures to meet its service needs.
In relationship marketing, technology plays a vital part as well. Companies may now track, store, analyze, and use massive volumes of information about their customers' thanks to the Internet. As a mark of appreciation for their devotion, customers are offered tailored ads, exclusive promotions, and speedier service.
Businesses can utilize social media platforms to engage with their customers in an informal and continuing manner. It would have been hard to keep valuable information about every single client in the past. However, technological advancements have made it feasible for businesses to automate their marketing activities.
The final component of relationship marketing is branding. If a client believes the brand they purchase reflects who they are or want to be, a company can develop a long-term relationship with them. If customers feel that switching brands makes a statement about their identity, they are less likely to do it.
11 Relationship Marketing Tips
Ask

 clients for opinions frequently using polls and surveys.

Value

 the feedback you receive and apply it to your company's operations.

Connect

 with customers through any social media venues.

Put

 in place effective client monitoring technology.

Establish

 explicit procedures that govern how all employees should engage with customers in both positive and negative situations.

Make

 the warmest leads, which customers have already expressed an interest in your business.

Develop

 a customer relationship management strategy that is thorough.

Organize

 frequent training sessions for all employees.

Maintain

 a leading edge in product offerings.

Do not

 compromise quality in the name of innovation.

Maintain

 a high level of client satisfaction across the board.
Relationship marketing Execution
Many businesses benefit from building long-term relationships with their clients. Smaller companies frequently concentrate on a constant stream of repeat clients and attempt to attract new ones.
Imagine a restaurant that acquires an ongoing stream of customers during the morning commute. Their daily presence is an integral part of the restaurant's day-to-day operations. Larger corporations usually invest the most in sophisticated relationship marketing campaigns.
Relationship marketing strategy affects every department in some large corporations with a client-facing purpose (sales, customer service, shipping, etc.). Industry leaders are constantly challenged by new companies that claim to provide comparable goods with a higher level of service.
Keeping existing customers is the only way for a company to stay at the top of its industry. This is true for companies in every industry, from cell phones to baby food.
Examples of relationship marketing
American Airlines
The airline has a comprehensive frequent flyer program that promises free flights, upgrades, and discounts in exchange for customer loyalty.
Ikea 
The Swedish furniture company has a worldwide following of devoted customers. When Ikea changed the font in their ubiquitous catalog, customers took to the Internet to express their displeasure. Rather than alienating their customers over a minor issue, Ikea changed the font back in the next catalog.
Vyvanse
The makers of the popular ADHD medication created a comprehensive online portal with videos, forums, expert articles, and mobile apps to assist those who have ADHD. Rather than relying solely on the product's strength, the drug makers established a gathering and interaction space for users linked back to the company.
Dell
Dell computers established a special online store for high-volume corporate customers. They increased loyalty results from providing a higher level of service. Dell could reduce many of the hassles that corporate technology buyers face by tailoring the ordering process to the customer's specific needs.
Direct Recruitment – 
Every year, the direct mail marketing firm sends handwritten birthday cards to clients and associates. This simple, personal touch makes clients feel like Direct Recruitment cares about them as people, not just as customers.
Why Do People "Like" Certain Things?
One of the most important aspects of relationship marketing is social media. Businesses can communicate with their customers more quickly and easily thanks to social media sites like Facebook and Twitter. Suppose they want this to be a long-term relationship. In that case, businesses should engage with their customers and encourage them to follow them on social media platforms.
The chart below demonstrates the reasons why customers choose to "like" a company's Facebook page. As the graph shows, most customers do not choose to follow a company simply out of curiosity. Companies can grow their social media followers by providing incentives such as coupons or insider information.

How is a relationship marketing strategy created?
Relationship marketing can entail significant changes to the way a company does business. This can be costly, time-consuming, and have severe ramifications for both customers and employees. A comprehensive marketing plan is the only way to carry out a relationship marketing strategy thoughtfully and effectively.
Companies must first examine demographic and historical data about their customers to understand who their users are. Companies must comprehend why customers return for repeat business. Customers may return to a store because it is the closest to their home or the only one in the area that carries the product they want to buy. However, they may also return because it is the closest to their house or the only one in the area that carries the product they want to buy.
The best way to develop a working relationship marketing plan is to analyze the nature of customer loyalty.  The company can begin segmenting customers and developing unique marketing strategies for each group once it has many customer data. A customer who understands the value of a product is different from having a positive customer service experience. These customers are loyal for various reasons, necessitating relationship marketing strategies that are tailored to them.
After the marketing strategy has been implemented, it must be evaluated regularly to determine its effectiveness. Companies can use a variety of complex metrics to determine whether or not they are keeping their customers. Repeated sales are the most is the best sign you have a loyal customer. However, you can also look at whether customers are spending more, signing up for email newsletters, referring friends to the company, or following them on social media. All of these are signs of different kinds of customer loyalty.
What does a Brand Manager do?
All of the marketing associated with a specific brand is organized and overseen by brand managers. They are not interested in marketing a single company or product. Their primary focus is on brands and public perception. Brand managers will do everything possible to position their company as an integral part of their customers' lives and identities.
What does a Human Resources Manager do?
Human resource managers oversee the entire workforce of a company, including recruiting, hiring, and training. Employees must be trained in the most effective ways to interact with customers to engage in relationship marketing. This training will be led by the human resource manager, who will also assist in implementing a customer-centric company culture.
What does a Sales Associate do?
Sales associates are a company's front-line salespeople. They will answer questions, address concerns, and suggest additional products that a customer might enjoy. They are an essential part of how a customer perceives a company because they interact face-to-face. Excellent customer experiences are created by well-trained sales associates, which promote customer loyalty