Whatever industry you're in, your customers are online. Whether it's restaurants or construction, there's one thing every business should remember: if a consumer is looking to purchase a product or service, they're going to look for your online presence.
The medical industry is considered a slow-to-adopt consumer market, but businesses have started to take advantage of its rapid growth. The healthcare industry spends more on online advertising than brick-and-mortar retailers — the space is more competitive than ever.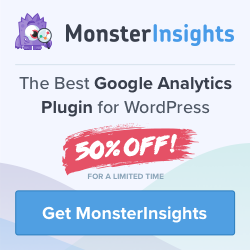 1- "
#YESMAMM 
Campaign 
by 
Carilion Clinic
To encourage breast cancer awareness, the Carilion Clinic of Virginia started a Twitter chat with the hashtag #YESMAMM. The first tweet was posted on October 22, 2013, and has been used (by its thousands of followers) to ask about breast cancer prevention and treatment questions.
Carilion Clinic showed the perfect example of hashtags being used to start a movement! The #YESMAMM campaign helped encourage women to come in for a mammogram. This is an ideal example of how powerful hashtags are and how they're very effective at spreading an idea or message.
2- "Patient Stories" Campaign by New York-Presbyterian Hospital
For many businesses, storytelling has become a crucial component of their marketing. Healthcare is no exception. New York-Presbyterian Hospital has employed an entire video strategy around this concept.
The story of Michael Kiernan, a patient of New York-Presbyterian's emergency room, is one example of how the hospital connects with its audience. From the raw communications of its doctors and nurses to the public's service, New York-Presbyterian uses social media to communicate with its target audience.
3- "We Dare You" 
Campaign by UnitedHealthcare
The "We Dare You" campaign from UnitedHealthcare is a shining example of how companies can speak directly to their audience through social media, video, and other digital tools. It shows that when doctors and nurses want to share the excitement about their work with the public, they can do so in a memorable way.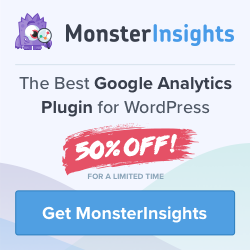 To encourage healthier habits, United Healthcare released a social media-based program. Through this interactive program, participants shared their progress in healthy changes in their health and their positive impact on others in their community.
4- "Facebook Contest" 
Campaign by Anne Arundel's Medical Center
This contest by Anne Arundel's Medical Center is designed to raise brand awareness for men's health. Participants might submit a selfie with a real or fake mustache, receiving prizes for the best entries.
This viral contest reached out to social media audiences and drove traffic to a web page with another crucial function — awareness for the hospital. The competition not only brought attention to the hospital's Men's Health Awareness Campaign, but it also provided a massive amount of exposure for other activities and events at the medical center, such as their website, podcast, and calendar of events.
5- "You Have Us 
Campaign" by Dana-Farber Brigham & Women's Cancer Center
It's an incredibly powerful statement: "Right now you may have cancer. It's not something that you can do anything about." Through a unique combination of web videos and the Dana-Farber Cancer Institute's personal approach, the organization can convey an optimistic outlook on cancer treatment and its state-of-the-art facilities.
By sharing these videos on social media, the cancer center uses social media to build trust with its target audience.
Healthcare marketing is a challenge. You need to be extremely sensitive to the fact that patients are in an emotionally vulnerable state when visiting your facility. You also have to overcome the "ick factor" that comes with everything related to their care. It's essential to balance being too invasive with your messaging while also being informative enough to help patients make the best decisions possible.