It's no secret that Google is a little bit obsessed with ensuring that only the highest quality sites come to the top of their search results.
Since Google announced that it would continue to roll out to a larger audience, there have been many questions about what Max performance campaign is, how it compares to other campaigns, and its performance. This article aims to answer frequently asked questions and aid advertisers in their planning.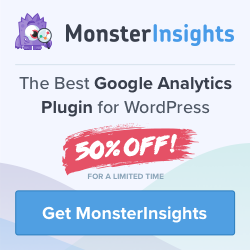 The new Google Performance Max campaigns will allow advertisers to get their ads into a higher Ad Rank position. Still, they'll also be required to have a higher Quality Score to qualify to participate.
Google Performance Max, what is your definition of performance?
The primary distinction between Performance Max and other campaigns is that Google automates campaign targeting and delivery based on data provided by the advertiser.
Performance Max is a type of automated campaign similar to (but not the same as) a Smart campaign.
Google will automate ad creation, similar to how responsive display ads work, but only based on the assets provided.
You will find similarities between performance Max and social campaigns. For example, it runs across multiple placements using dynamic ad formats, and that performance reporting by audience and placement is limited.
Performance Max is available on which network?
Performance Max campaigns are distinct from other campaign types in that they can run across all of Google's inventory. Performance Max campaigns can fill placements in Search, Display, YouTube, Gmail, and Discovery campaigns.
What options and controls do I have with performance Max?
When you create a Performance Max campaign, you select your objective. Depending on your objective goals, product feeds, and store locations.
Tendering and Budgeting
Following that, you'll decide on a budget and a bidding strategy. Bidding strategy options include maximum conversions and maximum value. You can, however, set a maximum CPA or a target value/conversion, allowing you to employ Target CPA and Target ROAS strategies.
Advertisement Scheduling, Location, and Language
Following that, you'll choose your locations. Because the Google Ads editor does not currently support Performance Max, configuring the targeting takes longer than it does for most campaigns. If you have several locations to add, choose "enter another location," which will expand to include a blank space and a link to "advanced search." By clicking the "advanced search" link, you can find bulk import location. Languages, ad schedules, campaign run dates, and other options are then available.
Alternatives for Advanced URLs
It is critical to think about the URL options. Google will define its final URLs by default unless you disable the option. If you allow Google to send traffic to whatever links it sees fit, you can exclude links. Tracking templates can also be included.
How to create aasset groups for google performance max?
Following that, you'll be directed to create an "asset group," which is essentially an ad that works in the same way as a responsive display asset. This is an "asset group" because it serves as a resource for all platforms. Advertisers can create as many "asset groups" as they want.
Automated Information Targeting
Each campaign has only one set of targeting options (so no ad groups). However, you can select audiences to assist Google in determining who it should target.  According to Google – "your ads will be shown to people who are most likely to convert for your goals." 
Speed up optimization by providing real time audience signals. 
This means that your campaigns could deliver to audiences other than those listed. Google, on the other hand, is looking for pixel signals in the audiences you provide. They'll use that data to identify customers who are likely to have similar behaviors and interests.
Ad Extensions Configuration
Finally, you must add your extensions. You have the option of using existing account-level site link extensions or selecting and creating custom site links for the performance Max campaigns. The campaign will recommend extension formats based on your objectives.
If your primary goal is to generate leads, for example, the campaign will advise you to create a lead form extension:
Snippets with structure

Price increases

Extensions of promotions

Callouts
What Are the Advantages of Performance Maximizer Reports?
It has been discovered that there is a flaw in performance reporting. During the Google Marketing Livestream, it was announced that Google had received advertiser feedback on reporting transparency. As a result, it would be taking steps to improve transparency within Google Max campaigns.
Because it is unclear how reporting will evolve in the future, I will share my experience with reporting as it is now.
Reporting is currently limited in its current state. Advertisers can report on overall campaign performance in the same way that they can for any other campaign. The breakdowns are where the transparency is lost. Advertisers can generate reports on their campaigns' overall performance.
How to get started with Google Max?
You can submit performance statistics reports for their locations (and if advertising a chain, the score report is available based upon location extensions) Google enables you to monitor performance by the hour, day of the week, or day and hour.
It's time to talk about what you can't report on.
Although multiple asset groups (ads) can be added, reporting on performance by asset group is not possible. For example, you can report performance by responsive display ads in the display ads but not by an individual asset. Unfortunately, with Performance Max, you can't make the first move of breaking down reporting by asset group (ad).
There's also no word on who is being targeted. Remember that the targeting parameters provided are indicators for identifying other potential consumers in the market, so the audiences provided will not necessarily be used as targets but rather as qualifiers and indicators to identify other likely prospects. Because there is no audience reporting, keyword reporting, demographic reporting, or anything else, you have no way of knowing who saw your ad. This also means that these items cannot be excluded. Advertisers are unable to report on device performance or exclude specific devices from their campaigns. I can't comment on product-level performance reporting because I didn't connect a product feed.
What is the Performance in Max's performance?
In my experience, our non-brand search campaigns, which were completely maxed out with no budget caps, had a CPL that was 21.4 percent lower than the performance Max campaigns. 
The CPL was also approximately 22% lower than that of the display, which typically performs exceptionally well for this account. However, we were able to increase their entire month's conversions by about 5% using Performance Max, and this was with capped budgets, so there's still room to push more volume.
It doesn't appear to be cannibalizing search, but neither the Performance Max nor the Display campaigns were fully loaded, so I'm unsure how inventory was shifting between channels.
I'd qualify those results by mentioning that this is a high-volume account. Because of the volume of data coming in, automation performs admirably here. Nonetheless, the overall picture appears to be positive.
Aside from my results, Google shared a MoneyMe case study on ThinkWithGoogle, citing a 22% increase in conversions, over $800K in revenue from newly funded loans, and a 20% reduction in overall CPA across the account.
Google Max is basically a way to get more exposure in Google. Rather than trying to confuse people, it organizes results into topics that users are likely searching for. SEO companies can then capitalize on the new trends and provide better services.