The best way to lead your business into the future is to understand what the consumers want from your industry. The only method to achieve that is by using data insights from tools such as Google Trends. Keep reading to learn how to use Google Trends for your business.
Google Trends is undoubtedly one of the most excellent resources for researching keywords and standing out in your market. It is a fundamental tool for every digital marketer.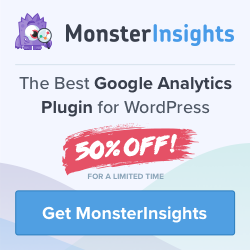 It is a free Google service that displays the frequency with which keywords are searched. You can check the most popular searches throughout the day or search for specific phrases, and you can see when people are searching for these terms the most based on the date range. Today, we'll talk about Google Trends, which has many different advantages, and we'll go through how to use it in depth.
What Is Google Trends and How To make it work for you?
Google Trends is a free Google service that displays how frequently people search for specific terms. This Google service, which was first released in 2006, delivers meaningful information to the world, particularly marketers, about how people use search engines and what they look for. Google Trends was only available as a source of statistics when it initially launched. Nonetheless, additional features have been added to the service's power throughout time, and it has evolved into what it is now.
Google Trends has now become a must-have tool for keyword research. You may use this tool to examine how frequently people search for terms or phrases on Google at different times of the year, in other languages, and in various countries. It also provides search volumes for the terms so that you may compare and contrast them. People now utilize this service to keep track of their plans and view and assess current search searches. The best part about Google trends is that it is available to everyone for free.
The Advantages of Google Trends
Because it helps you uncover terms that will appeal to your target audience, Google Trends can be utilized for various purposes. This service, in particular, can be used to assess the popularity and awareness of your brand. You can utilize Google Trends to discover new markets and learn about current trends so that you can improve your communication with your target audience. It's a great place for brands because it combines keywords, search data, and search volumes with SEO data all at once. Google makes it simple for website owners to see popular items by categorizing them into categories like geographical locations, products, titles, and dates. Google Trends also makes it simple for consumers to compare data.
To compare the popularity of the data, Google trends divide it by the entire search volume in the location and time range of the moment. We must state that this technique is both life-saving and ingenious because if it were not done, the positions with the most extensive search volume would always have the highest rank, and we would not have correct data. It also publishes the most popular searches performed by countries at the end of the year in its end-of-year reports, which is valuable information.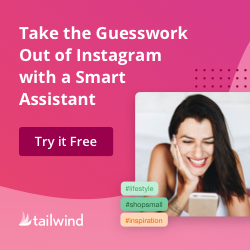 Google Trends in 5 Ways
This Google trends can be used in five different ways:
1- Google trends for keyword research.
For identifying keywords, Google Trends is a must-have tool. You can uncover increasing keywords for your industry-related target by leveraging the optimizations you'll make with this service. This demonstrates how vital this service is for digital marketing.
Keywords research is one of the most beneficial aspects of Google Trends, and it's an excellent place to start. You may get top Google rankings by including these keywords in your article and considering what people are searching for on Google. This service allows you to observe your market region more clearly and apply the proper keywords to rank higher in search engines results than your competitors.
2- Google trends enables you to follow Changes on the Search Results 
As you may know or suspect, keeping up with the speed of Google search results is complex, and these trend results fluctuate over time. In other words, no annual or monthly data is available. Even daily and hourly data might produce drastically different outcomes. As a result, when evaluating, the time component must be taken into consideration.
With Google Trends, you may search for a specific time ranging from the previous four hours of search results to search results from 2004 to now. You can also truly understand the results of your search by location, time, or category. Throughout the day, you may track the keywords, search results, and search volumes. You may also watch how the search changes according to the season or particular day. You can increase your campaign or advertising activity intensity when the ascent begins by making strategic forecasts regarding seasonal ups and downs.
3- You can make a content strategy.
You'll be able to plan your content using your research once you start using Google Trends. You can make a content strategy and schedule your posts by period. You can figure out what keywords you want to use in your content and when they peaked, especially in searches. As a result, you may publish your content at a moment when that keyword is at the top of the search results. This form of planning will benefit you, especially if you want to create a news or magazine-style website.
4- You Have the Ability to Conduct Market Research
If you want to operate in other countries' markets, you may not be aware of the trends in other countries or the challenges that the people in that region face. It can be challenging to enter a foreign market without knowing what keywords or phrases to utilize in your material. On the other hand, Google Trends can assess new needs because it makes it simple to identify the markets you're interested in. It can also be used to research market trends for a new product.
In brief, you may utilize Google Trends to localize your content better and determine which keywords or phrases are most commonly used in your target nation.
5- You'll be able to figure out where your products or services are most in demand.
Google Trends displays the most popular keyword searches. So you can figure out where your product or service is required the most. This information will help you save money on advertising by allowing you to invest where your products and services are needed instead of producing extra adverts with greater budgets. It would be best to concentrate your efforts in the provinces or countries where your product or service is most popular. You may also increase the number of visitors to your website by providing content that targets these areas.
Bottom Line
Google Trends is a powerful tool for brands to use and understand the trends that drive their customers. Google Trends is a great place to kickstart your research and brainstorming process. It's easy to use and packed with information. It's a powerful tool for most internet users. It's a great place for brands because it combines keywords, search data, and search volumes with SEO data all at once.