The baby boomer generation is a significant economic demographic. Millennials and Generation Z are well-known for their ease with modern technology and the time they spend online.
Furthermore, phrases such as "Ok boomer" capture the generation gap. On the other hand, a mobile marketing strategy cannot (and should not) be based on stereotypes. Instead, data-driven decisions that provide a clear understanding of behavioral trends for each generation and how to target them are critical. We'll go over the fundamentals of tailoring your app marketing to different ages in this guide.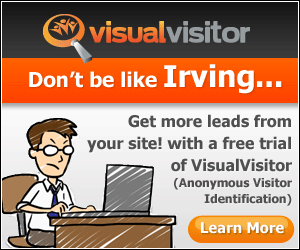 What are the characteristics of each generation?
You can't market to different generations unless you know who makes up each group's demographics. 
Between 1928 and 1945, the Silent Generation was born.

Baby Boomers were born between 1946 to 1964.

Between 1965 and 1980, Generation X was born.

Millennials were born between the years 1981 to 1996.

People born between 1997 and 2012 are known as Generation Z.
Researchers can examine changes in attitudes over time by using generational cohorts. They can assist us in understanding how various formative experiences interact with the life cycle and the aging process to shape people's worldviews. Determining generational cutoff points is not an exact science. They must be viewed primarily as tools, allowing for the types of detailed analyses that are required.
Marketing to Baby Boomers
During the boomer years, the total number of new births in the United States was nearly 79 million, making the baby boomers one of the most populous generations. While boomers are not synonymous with high use of modern technology as millennials, 60% of users aged 50 to 64 use at least 1 social media platform. 60% of baby boomers read blogs and other online articles for information and entertainment. In comparison, 70% prefer to watch product and service-related videos. Marketers targeting this generation must keep in mind that baby boomers have grown up in a technologically advanced era. They are more tech-savvy than you might think, and they use technology differently than millennials. 
This serves as a reminder to marketers that the baby boomer generation is a wealthy generation with a sizable share of total disposable income.
Three best marketing practices for baby boomers
1- Use Facebook to connect with baby boomers.
The Facebook platform is used by Boomers more than any other social network. Keeping touch with friends and family and reading articles on the forum are among their activities. This allows you to market to baby boomers via Facebook ads while also establishing a community for your brand on social media platforms. This also will enable boomers to contact you for customer service in another way.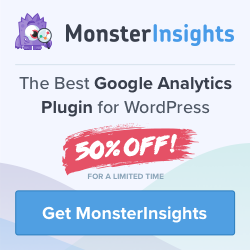 2- Offer a range of support options.
When it comes to consumer service, the baby boomers generation may be more comfortable with traditional email support and phone contact methods. Use live chat and chatbots for the best results. These are critical additions to your customer support network if you're trying to reach out to baby boomers.
3- Mobile marketing to baby boomers is still necessary.
Even though they are not the generation that spends most of their time on mobile, boomers still use their mobile phones for at least 2.5 hours per day. Depending on your product, you should acquire a strategy that targets boomers on desktop and mobile.
Generation X marketing
The population of Generation X is smaller than that of millennials or baby boomers. Their average income in Generation X is higher than the national average. Despite this, their buying power accounts for 31% of their total US income. Gen X is active on multiple social media platforms: 95% use Facebook, 35% use LinkedIn, and 25% use Twitter regularly.
1- One of the best practices for marketing to Generation X is to streamline the purchasing process.
Most Gen Xers are loyal to their brands. The career and child-rearing years put a lot of pressure on these individuals – time is a valuable commodity, and they are willing to spend more money for the sake of convenience. If a product saves them time, they'll gladly pay for it.
You will gain loyalty and high LTV users if you can make life easier for a generation with a lot of free time.
2- Make use of video advertising's power.
More than 75% of Generation X watch digital videos at least once per month. This organization is in charge of 1.5 billion YouTube views per day. According to a Think with Google study, 75% of Gen Xers visit YouTube to embrace nostalgia, 86% to keep up with news and trends, and 17% to learn new skills (73 percent ). This suggests that using video ads across multiple channels can be an excellent way to reach this demographic.
Among the ground-breaking technological innovations that accelerated access to news, entertainment, and personal connections were CDs, VCRs, digital portable music players, and mobile phones. They were among the first to use large-scale social media." This, she believes, is why the demographic has shifted to YouTube videos.
3- Make incentive and loyalty programs available.
Meeting other Gen Xers online. Using traditional marketing and rewards and loyalty programs can help strike a balance between the two poles of Generation X/boomer and Generation X/millennial.
Loyalty programs and other similar incentives can help you keep Gen X customers for more extended periods and build brand loyalty over time.
Marketing to Millennials
Every year, millennials spend approximately $600 billion in the United States, and 71% of millennials shop online using mobile devices regularly.
Three millennial marketing best practices
1- Engage users through influencer marketing.
Millennials would rather interact with brands through content relevant to their interests than through traditional advertising methods. In fact, 84% of millennials dislike traditional advertising. Instead, you can build trust by producing content and utilizing influencer marketing. Collaboration with social media influencers popular among your target audience allows you to gain brand exposure and reputation.
2- Online reviews are critical to a brand's reputation and revenue.
Online user reviews, for example, can be a powerful tool for increasing sales and retention among Millennials. You should also use email marketing to encourage users to leave product reviews. This allows the user to express themselves while also showing customers that you care about their experience from beginning to end.
3- Make sure that your brand's identity is consistent.
Assume that millennials are more likely to purchase from brands they recognize and trust. Maintaining a consistent brand identity is, therefore, more important than ever. This includes both online and offline advertising. Your brand, as well as your website, mobile app, and anything else associated with it. This can help with user retention and organic installation.
How to Market to Generation Z
Generation Z has had access to smartphones, the internet, and social media. They have a thorough understanding of these technologies that you can benefit from. When it comes to online purchases, gen Z takes social and moral responsibility into account.
They are 3 times more prone than older generations to understand that a company should improve society. 70% of this group tries to buy from ethical companies. Another 61% of Gen Z is ready to spend more on natural and environmentally friendly products.
Three best marketing practices for Generation Z
1- It is critical to personalize.
More than half (58%) of Gen Z is willing to pay more for tailored products to their individual personalities. Personalization is an excellent way to increase sales and retention. Personalization can increase open rates and brand loyalty in marketing channels such as mailing lists when targeting Generation Z.
2- Reach out to your target audience through influencer marketing.
Ads are considered disruptive by 69% of Generation Z, and 52% trust social media influencers for product or brand advice. 
Influencer marketing, like millennial marketing, is a powerful way to reach Generation Z.
As a matter of fact, 76% of people on social media follow an influencer, and 45 %follow more than 10.
3- Develop a social media persona for your company.
Gen Z spends just under three hours on social media every day, nearly an hour longer than the average millennial.
According to 54% of Gen-Z, social media has a more significant impact on them than any other marketing channel. Furthermore, this generation is more likely to learn about new products via social media. When developing your social media marketing strategy, it is critical to creating a persona for your managers to follow. The nature of your product and how you intend to use social media will determine this.
Final Notes
Each generation has its own set of traits and behaviors that differentiate it from other generations. In marketing, it is essential to accommodate the unique needs of each target audience. Different ages have different needs and desires. Use this to perfect your marketing campaigns for these specific groups of people. Each generation has a very different marketing approach.