Social media marketing is the go-to strategy for most marketers these days and not without reason!
It has a large audience: 90.4% of Millennials use social media daily. Social media marketing has proven highly profitable; social media advertising is an $8.4 billion market.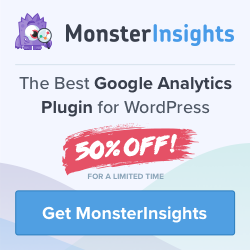 That's a lot of money!
The digital ads market is dominated by two tech behemoths: Google (62.8 % of the market) and Facebook (37.2 % ). (eMarketer). Nobody thinks about Facebook ad alternatives. When it comes to selecting a traffic source for their next ad campaign, most experienced advertisers, as well as complete novices, choose one of those two.
However, in recent years has been a noticeable trend for Facebook and Google ads to become more expensive and less effective. It's unsuitable for marketers.
Facebook ads are just the tip of the iceberg when it comes to Social Media Marketing.
Don't get me wrong: Facebook is excellent at what it does. It's just that there's a lot more to digital advertising than meets the eye!
To find the right marketing platform, you need to try different solutions that suit your budget and business goals. Here are ten of the best alternatives to Facebook ads you can test.
Take a close look at the top 10 alternatives to Facebook Ads:
Instagram
YouTube
Twitter
LinkedIn
TikTok
Pinterest
Reddit
RevContent
Taboola
Social Media Marketing Platforms Aside from Facebook
Online advertising and especially social marketing is an excellent way to connect with a broad audience at a minimal cost. However, Facebook ads aren't the only social platform that can help you reach your target market.
Facebook ads might seem like the only way to drive traffic, but there are plenty of other online platforms you can use to engage your target audience and convert them into customers.
Instagram Marketing
Because Facebook now owns Instagram, its inclusion on this list may appear to be deceptive. But, alas, it was not to be. Instagram ad spend 23% higher, and the target audience and main content format are vastly different.
True, running Instagram Ads requires you to have a Facebook Business account already, but that doesn't mean you can't do both or create a Facebook profile to gain access to Instagram's goodies.
Ad types: Carousel, collection, explore, stories, phono in-feed, video in-feed
Demographic: The intended audience is Global reach, 18-34 years old, 51.2 % female to 48.8 % male ratio.
Cost per click (CPC): $0.50-1.00 up to $3.00
Suitable for business marketing: Yes
Learning is required at the following levels: Medium.
YouTube Marketing
Google owns YouTube, the world's largest search engine, and, interestingly, it is the world's second-largest search engine. It is now the preferred method of social media marketing. Facebook, you're a jerk! All of this is due to one simple fact: video advertisements are on the rise!
Here's the gist of what you need to know right away:
Ad types: Video that cannot be skipped, instream that can be skipped, discovery, display, and overlay
Demographic: Global reach, 15-55 year olds, mobile users are the target demographic.
CPV (cost per view): $0.010-$0.030
Proficiency is required at the following levels: Display / Video / Display / Video / Video / Video / Video / Video
Ads have a Medium level of effectiveness.
Twitter Marketing
Twitter is ideal for advertisers for one simple reason: it encourages link sharing. Link clicks, in particular, account for 92% of all user interactions on this platform. If the ad copy is compelling and the link is presentable, you may get a click from an unsuspecting user! As easy as that.
Ad types: Tweets that have been promoted, accounts that have been promoted, trends that have been promoted, moments that have been promoted, and automated ads have all been promoted.
Demographic: the United States, Japan, the United Kingdom, Saudi Arabia, and Brazil. Male, 23-34 years old
Cost of advertising: $0.50-2.00 (promoted tweets); $2-4 (promoted accounts); $200,000 per day (promoted trends)
Proficiency is required at the following levels: High.
The effectiveness of advertisements is medium.
LinkedIn Marketing
LinkedIn is an excellent alternative to Facebook Ads for serious businesses. Although it was voted the most trusted network in 2019, LinkedIn accounts for more than 46% of all social media traffic to businesses websites. It means two things to you as an advertiser.
For starters, LinkedIn ads are incredibly effective. Second, they are complex and costly to launch. Let's take a closer look at what you'd be dealing with here:
Ad types: Carousel, dynamic, conversation, job, lead generation forms, message ads, single image, single job, text ads, video
Demographic: 25-49-year-olds; 43 % to 57 % female to male ratio, US, Europe, Asia Pacific; mobile
CPC stands for cost-per-click. $2.00-5.00
A medium level of proficiency is required.
The effectiveness of adverts: Medium
TikTok Marketing
TikTok already has more app store downloads than Facebook and Instagram combined, making it one of the most popular apps on the market and a severe Facebook ads alternative. Another essential point to note is that TikTok, like YouTube, is a video-centered platform, making it a legitimate competitor to Google's adversary.
Ad types: In-feed video, brand takeover, TopView, branded lenses, and hashtag challenges.
Demographics: Target audience; India, USA, Turkey, Russia; female to male ratio of 2:1 16-24/25-34 y.o.
Advertising costs $10 per impression (in-feed), $50.000 per day (brand takeover), and $150.000 per week (hashtag challenge).
A medium level of proficiency is required.
The effectiveness of adverts: High
 Pinterest Marketing
Pinterest is a social network that also functions as a search engine. We've all used it at some point. Pinterest is listed within the top 10 most relevant brands in the United States and is the third-largest social network.
Because users click on the links attached to the central pin, advertising on Pinterest is almost as simple as it is on Twitter. However, it is best to put in a little extra effort when designing the creatives – once you join the Pinterest race, you will eventually end up chasing saves.
Ad types: Collections, standard, video, shopping, carousel
Demographic: 18-29 / 35-49 y.o. ; 70% female; suburban US areas
CPC (cost per click): $0.10-1.50
Proficiency is required at the following levels: High.
Ads have a high level of effectiveness.
Reddit Marketing
Reddit, which is not quite a social network but is the most social platform on the list, receives more than 21 billion monthly views and has over 430 million users. What's interesting about Reddit advertising is the significant gender divide. While girls save Pinterest boards, boys read subreddits.
If you're advertising a male-oriented product, I'd say Reddit should be your go-to Facebook ads alternative.
Here's some more information for you to savor:
Ad types: Link promotion, text promotion, and display promotion
Demographics: Target audience: 18-29 years old; USA; female to male ratio: 49 % to 69 % in the USA
Cost per thousand impressions (CPM): $0.75 (self-serve), $5 (sponsored links)
A medium level of proficiency is required.
The effectiveness of advertisements is medium.
Non-social Alternative to Facebook Ads
Don't forget that business campaigns can thrive even when they aren't on social media! Countless promising traffic sources provide display and push advertising for new and established businesses. Everyone must begin somewhere, and it does not have to be on social media. Here are some win-win traffic sources to consider for your native advertising.
Revcontent Native ads Marketing
Revcontent is a content marketing firm. Business marketers worldwide can use them to display their ads on premium websites to grow their audience, build brand loyalty, and increase revenue.
Ad types: Sponsored social, in-feed native, native search, in-ad native, and promo listings.
Supported publishers include the Los Angeles Times, CBS Interactive, The Miami Herald, Nasdaq, Tommy Chongs, etc.
CPM (cost per thousand impressions): $0.10-$0.30
A medium level of proficiency is required.
The effectiveness of advertisements: Outbrain is very high.
Outbrain is a favorite of business marketers of all sizes. The platform provides advertisers with over 290 billion monthly discoveries on premium websites. And it's not an advertisement; it's a fact. You'll find dozens of courses teaching you how to make a fortune just from this ad network, and with the right strategy, a little luck, and a powerful ad tracker by your side, you could do just that. If you were looking for a great place, to begin with, native advertising, your search is over.
Ad types: Native smart ads and video smart ads.
Publishers: CNN, BBC, El Pais, and more
The minimum campaign budget is $10 per day or $300 per month, with a CPC of $0.03.
A medium level of proficiency is required.
The effectiveness of advertisements: High
Taboola
Taboola is a world-class platform for native discovery; what this means for you as an advertiser is the ability to reach premium publishers and have your offers seen by over one billion relevant users worldwide. It's a powerful platform dedicated to assisting you with brand awareness and lead generation.
Ad types: Native and social media, video, and product
Supported publishers include The Weather Channel, NBC, CBS News, USA Today, and others.
The cost of advertising begins at $10 per day.
A medium level of proficiency is required.
Ads have a high level of effectiveness.
Final Note
A custom-made strategy to address your business goals and objectives, you can deliver timely messages to a highly relevant audience — all while planning what you want to say and when you want to say it!
If you do not get the results you want with Facebook ads, don't panic. While Facebook ads are still a great way to drive traffic, they may not be the only solution to sales. There are many other platforms out there that can help you get the results you want.