Understanding the different types of customers you have will give you a competitive advantage. It would help if you learned who your competitors are and how to reach them. The most effective way to find customers is through detailed Marketing Segmentation. When you understand the customer behavior and preferences, you can develop appropriate marketing strategies for each segment.
To reach customers online, businesses are under pressure to grab their attention in a digital environment where each one competes for your attention with different marketing techniques. In 2021, the number of online marketing messages will likely be between 6,000 and 10,000 per day — quick and on-the-go marketing tactics that are tailored to reflect the individual needs of your target audience.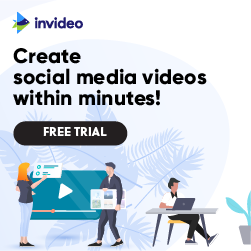 To target your market effectively, you must first understand who they are and what they want. Once you have that data, you can craft a media plan that attracts the right audience to your product.
Having said that, if you narrow your focus by choosing a micro-segment, your communication will be more effective and get to those few customers that are interested in what you're offering.
What Is Marketing Segmentation?
Segmentation is a billion-dollar idea. It can be a highly effective way to reach the right audience, but it must be done correctly. There are several ways that marketers can go wrong with this strategy. One mistake is to focus on reaching too many people, as this will also get those who are not relevant to your product. The second problem is that it can display messages in several campaigns that are unrelated to your product or service.
Your Method To Grow goes through customers Segmentation
Segmentation is a method to identify and categorize users in a group. Even a simple product like sugar wil benefit from segmentation. When marketing to different kinds of consumers, it is essential to market to different personas that target their needs and expectations. Companies should segment their customer base into other groups to generate more revenue in each area while enhancing the overall user experience for their customers.
Learn these 6 Methods To Perfect Segmentation
1- Demographics
Demographics is one of the most popular marketing methods for gathering insights about your audience. It is precious because it is a straightforward way to collect data on many people.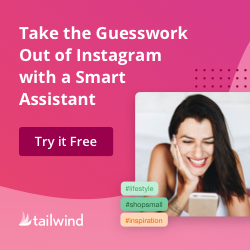 Demographics is one of the best ways to understand your customer's needs. Demographic information can include: 
gender

age

profession

geographic location

income level

marital status

race

education

ethnic identity
Demographics give you valuable insight regarding what types of products and services are needed and desired by your audience.
2- Behavioral patterns
You can learn a lot about your customers' shopping behavior by observing the items they buy and how often they shop. 
Behavior Examples:
 1-How many products do they buy online? 
2-Do they make purchases around Black Friday or Christmas? 
3-What are some of their favorite brands or categories? 4-At what times of the year do they shop online?
You can learn a lot only based on the behavior of users and the actions they practice when browsing online.
3- Steps in a buyer's journey
Customers at different buying processes may find it beneficial to use different types of marketing techniques. The three stages of customer acquisition include awareness, consideration, and decision.
Awareness:
Awareness is the stage where you can build relationships with your customers. When they start to seek solutions to their problems, you can direct them to existing products or marketing content that will help them.
Consideration:
Consideration is an important stage that consumers will go through when comparing two or more similar products. They need to be aware of the service or product they need and still research all the variables. Customers in the consideration stage might be more interested in reading comprehensive information about the features of a product while also considering which attributes would improve their purchase decision.
Decision:
When customers are in the decision stage of their purchase process, they are considering several options. They have narrowed it down to two or three and are now waiting to make their final selection. In this stage, customers are at their most engaged and best able to be persuaded.
4- Engagement level
Engaged customers can be a powerful force in the success of your brand. They are likely to feel strongly about your products and services and will be more likely to recommend you to others.
Marketers can determine a customer's level of engagement by considering several factors. 
They should identify the following:
Customer's purchase history

browsing history

frequency of posting reviews and feedback
Users who interact with your brand more often may benefit from a loyalty program or an insider's guide to new products. Customers who interact with your brand less regularly may prefer to receive highly detailed content, such as product comparisons and product reviews.
5- Device type
You can notice that some of your customers prefer viewing your content on their mobile devices. Mobile devices have a different design than desktops, so it is vital to make them compatible with mobile users. If they can not access certain buttons or features easily on their small screens, adjusting them to a mobile-friendly layout will be better.
Some customers prefer to interact with your content through different mediums. For example, if they use their smartphones for engagement, they will be receptive to shorter emails, social media posts, and other rich content. By creating an audience segment for this group, you will target them with more concise content.
6- Personality
Psychographics is a marketing process that analyzes online behavior to predict a customer's interests, intentions, and personality. Using psychographic data to define audience segments enables marketers to focus their promotions on precisely what their customers most care about.
For example, If you discover a particular segment of your audience enjoys comedy films and television shows, consider targeting that group with humorous content. You could also use this information to highlight that travel is something you have for your users, and they can save money by using your product.
7- Customer satisfaction
Some marketers believe that distributing different content to customers based on their satisfaction with their products or services is a good idea. If you have received negative feedback, companies can send out apologies and discounts to customers who left negative comments, plus create content geared toward those customers.
Customers who already like your brand may appreciate receiving content that focuses on products or services they may be interested in. Content such as tutorials, service reminders, and product recommendations are a great way to keep customers engaged and provide them with additional value.
How should you segment your customers?
Data is the starting point for customer segmentation.
To begin with marketing segments, you must collect a variety of data points about your customers. After gathering the data, you can start the segmentation process.
The following are the five steps to segmenting your customers:
Create a project in collaboration with your product champion and the leadership team.

Complete a business case demonstrating the value of segmentation.

Identify your customer type (s).

Create a customer profile that represents a cross-section of your customer types.

Create hypotheses based on the data.
To find your ideal customer, You can use data mining to categorize customers based on their purchasing habits and other factors to determine which characteristics make a potential customer a good fit for your products or services. 
By cross-referencing this data with customer service records, you will target users who will most likely be a better fit for your company.
Create a marketing and sales strategy for each segment. Data can be used to determine how to approach each group's distinct needs and interests. Then, for each piece, try out different tactics until you find the best one.
Customer segmentation can be approached in a variety of ways. Some businesses concentrate on a single customer group, such as a niche market or a specific customer set.
1-A Multi-Segmentation Plan
Multi segmentation is a marketing strategy that focuses on customer segmentation and targets multiple micro-segments. Companies can target two or more customer segments at the same time or just one.
2- A distinctive strategy
A segmentation strategy targets different types of customers. A multi-channel strategy enables a brand to reach customers in multiple ways. It's a great way to broaden a brand's horizons and provide more products, services, or variety.
3- Hyper-segmentation
Hyper segmentation is a method of segmenting a customer base that combines several segments. This may be useful if your company manages a large number of customers or focuses on specific group segments with very different needs.
4- Use email marketing software.
Email marketing is an effective way to reach out to specific consumer groups and service customers. Email marketing software tracks various data points related to client activities and generates content based on those actions. Email marketing allows you to target customers based on demographics, online training, product usage, and purchasing history, among other things.
5- Utilization of digital platforms effectively.
In today's digital world, the avenues for investigation are virtually limitless, ranging from Google and Facebook to Twitter and Pinterest. You can search their massive databases for information on specific customer groups.
Segmentation is marketing's bread and butter. It's the process of putting customers into groups so that you can customize your marketing messages to fit their needs.