Looking at the total value of global brands in terms of their market capitalization, we see that these companies are collectively worth just over $6.3 trillion. However, the value of products that they sell is only a fraction of this. This is because the value of a brand is based on more than just the company's products or services; it is also based on the company's reputation, awareness, and customer loyalty.
Marketing strategies are rapidly changing — led by the growth of digital marketing, companies are constantly looking for ways to improve existing tactics and engage new customers. Brandformance is among the latest digital advertising trends that combine branding and performance marketing into a cohesive, integrated campaign focused on strengthening your brand image. The first step will continuously be determining your branding goals — whether that's acquiring more loyal customers or appealing to a broader audience.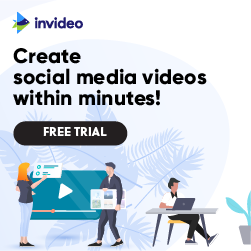 Brandformance: A New Approach to Digital Advertising
Brandformance will benefit both businesses and new brands entering the market. Marketers will create a comprehensive brand strategy and centralize all communications with the target audience. Brandformance does require time and dedication from the business, but it's clear that it will be well worth it in the end — even without a content marketing budget, any business can start using Brandformance.
Marketing strategies are all about efficiency — every business owner has limited time, money, and resources to work with. If you start off with the right approach, you can be confident that your marketing efforts are working towards achieving your goals, increasing your audience reach, and improving your brand image.
The Evolution of Brandformance
Before introducing the digital age in the 1990s, there was no choice but to use traditional advertising methods. These methods made no sense in today's world. They necessitated large teams and stringent protocols.
Timing is everything in marketing.
Marketing departments must be established at the appropriate time. While promoting their services, marketers must deal with political pressures, budget constraints, and other issues.
They must be prepared for change at all times of the year.
Marketers must know their KPI objectives. 
Marketers should keep close track of their KPI goals, as these metrics will ultimately determine a campaign's success. Your marketing plan should reach all kinds of consumers — whether they work in a single industry or cross multiple ones. Brandformance creates a versatile and focused marketing strategy that can enhance your brand's reputation and create loyal engagement with its audience. Marketers must know their KPI objectives.
Creating a profitable and efficient framework for branding
Brand Performance Marketing is a comprehensive strategy that encompasses a variety of marketing tactics. It's the answer for young marketers trying to build their brands in a constantly changing environment. Brand Performance sheds light on this shifting landscape by employing tactics that focus on making the long-term brand performance stronger. A good copywriter takes care of even the smallest detail and makes sure every word counts, as no word can be lost while selling big ideas.
Brandformance framework focuses on profit and brand awareness
Communications that support your brand and are tailored to the needs of specific consumers. For example, if you want to target consumers interested in your product or service, performance marketing will help you reach the right target audience and measure user engagement and conversions in real-time.
Performance marketing uses a set of direct- and branding-oriented techniques, giving companies two moves rather than one. Through the marrying of these approaches, brands can create strong images and establish valuable revenue streams. Good Copy is something that makes your marketing efforts more productive and profitable. Good Copy is achieved when you use your words as tools for results — it's a conversation between your company and its prospective customers.
 It gives businesses both moves — a strong brand image and revenue streams. 
For far too long, marketers have been forced to choose between two powerful tools: brand awareness and revenue generation.
By combining these two strategies into a single cohesive, compelling plan, Brandformance solves this problem.
Performance is essential for connecting with the most relevant users and ensuring that you generate revenue while maintaining profitability.
The Power of a BrandPerformance
To keep your brand growing, you need effective brand marketing. The most effective way to do so is to use a consistent set of performance-based brand marketing metrics. Metrics that measure the true impact of your brand marketing will give you a hands-on understanding of the activities that are working well and those that need to be improved, allowing you to make data-driven business decisions.
Why is it essential to strive for brand authenticity?
A genuine sense of brand authenticity will help you stand out from the crowd and make users relate to and want your products, regardless of price or quality.
A dependable brand authenticity will help you stand out from the crowd and connect with and enjoy your products.
The core concept of brand identity is linked to everything we've talked about so far: the brand represents the product and gives people a reason to care.
A successful marketing formula
Marketers receive a successful approach to marketing and value for money by using the brand performance approach. It improves a company's brand's market standing and leads to professional growth and satisfaction. It also implies more revenue and better results.
BrandPerformance, like any great idea, has multiple implementations.  Brand Performance will give marketers the time they need to create the right messaging that reflects their strategy.
Brand performance is the latest digital advertising trend that brings your brand's identity into the spotlight. Boosting both its sales and engagement while increasing its value among other businesses. It combines branding with performance marketing in a cohesive, integrated approach to create an exceptional, memorable experience for consumers and clients alike.