The mental health space is very competitive right now, and it can be hard to get your brand noticed.  1 in 5 Americans will encounter mental illness — and only 40% of those living with a severe mental illness get treatment. The marketing strategy for mental health has historically been complicated; there are many more treatments options (both drug and non-drug) than ever before, but it's still hugely stigmatized. In this article, we'll discuss five key strategies that new startups should consider when entering the highly competitive mental health field. 
The 3 main challenges in mental health marketing:
Overcome the stigma associated with mental health 

Raise awareness of the services available

Reduce conflict for those seeking assistance.
It's also necessary to remember that most of your target audience will be people looking for support for a loved one and advice on where to get it.
How to market your brand in a way that is sensitive and yet still grabs attention
When you're marketing a brand, it's essential to be sensitive and not cross a line, but being sensitive doesn't mean you have to be boring. 
There are few alternatives you can do to assure you're marketing in a way that appeals to your target audience.
Talk to your customers: Rather than talking about your product

Ask your customers what problems they're currently facing, 

Explain your features eventually. 

Don't assume you'll know the "why" because it's usually a lot more complex than you think. 
Remember, your audience is also thinking about their mental health, so you need to lean into this as well. 
What is the best method to make people talking about your brand?
The most powerful way to get your customers talking about your brand is to create something worth talking about. Create a product, service, or experience that's so unique and exciting that people want to share it with their friends, family, and colleagues. 
If you can communicate your unique value and provide an opportunity to share it with the right people, you'll be on solid ground to build an authentic social movement that combines the desire for change with real value.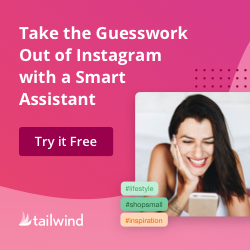 Determine the outstanding value of mental health in your specific industry. 
How to maintain the integrity of your business while appealing to a broader audience
Your business is your own, and you don't have to do anything that compromises your integrity. You can follow the above steps while still remaining true to who you are and what your company stands for.
How to Create a Marketing Strategy for Mental Health
Mental health marketing strategies are more important than ever for educating your communities and empowering them to seek appropriate care. Mental health marketing strategy starts with truly understanding your customers.
When you're starting out with marketing for your mental health business, you need to know your market and audience. You need to understand what users are looking for and how to best approach them. You also need to know where they spend their time and how to reach them. 
If you know your consumer, you won't have to talk about mental illness weirdly and uncomfortably. 
Understanding consumer motivations, needs, and pain points are crucial to marketing for any business, but it's even more critical for mental health than other companies. 
1- Create a Data-Driven Strategy
One of the most vital factors in digital marketing for behavioral health professionals is gaining real-time insights into consumer behavior.
Previously, the majority of marketing efforts were based on data from the previous year's sales. Of course, the landscape changes so quickly that what happened last year is frequently entirely irrelevant for what will happen next year. When you use recent data to drive your marketing strategy, you are no longer speculating.
Participate in Your Local Community
2- Get to Know you Customers
You need to show your audience that you understand what they're going through and that you can help them.
The Coronavirus pandemic has put mental health in the spotlight on many levels, but one of the major concerns right now is how to deal with depression when it's brought on suddenly. 
In short, everybody is going through tough times these days, but the grim statistic is that we don't talk a lot about it. 
By starting with what your customers need rather than following trends, you can improve service for your target customers. It also builds credibility for you and creates the foundation for long-term success. Originally published at virtual business.
3- Attract Customers Using Scientific Data
You can use your customer data to help people feel better in a direct way — you could create or purchase mental health products or services for your customers to improve the way they think about their mental health.
The majority of mental health products and interventions used today are based on science (because they're proven to work) and involve data, but they're all hard to access and pricey. 
4- Reach Out to More People
Whereas there was once a culture that believed people needed to toughen up, we now understand that there is a lot more to a healthy mind than willpower. There is still a stigma attached to mental health, although we are getting closer to understanding and inclusion each year. This may lead to people attempting to solve their problems independently through the use of the internet and social media.
When developing a mental health marketing strategy, you must consider how to reach out to those people and reassure them that professional treatment is the way to go. To increase mental health awareness and treatment options, you must optimize your website, create high-quality, helpful content, and make the most of social media channels.
5- Make sure to establish the concept of your solution through engaging conversation. 
Leverage the open flow and emotional connection you create by illustrating how your product or services will improve or address the people's current problems with whom it interacts. For example, one of my biggest pet hates is searching for a vaccine when AFib and DMPA symptoms are all over the place. 
6- Become a valuable resource
Serving as a resource to your community during times of need and heightened insecurity will establish your organization as a trustworthy resource, fostering long-term relationships with individuals and their families. We can assist you whether your mental health service line includes inpatient and/or outpatient care.
7- Participate in Your Local Community
Social media empower you to engage with your customers and the local community uniquely. These channels are ideal for sharing helpful information about mental health services and receiving candid feedback.
Social media channels enable you to interact with your customers and the local community uniquely. These channels are ideal for sharing helpful information about mental health services and receiving candid feedback.
8- Focus on addressing pain points
One of the reasons mental health is still so stigmatized is that it is often treated as a sign of failure. Don't attribute your success to your product — instead, emphasize its impact on the customer. That will set you apart and get noticed. 
9- Create unique value
Mental health isn't something that everyone gets, but a narrow focus on psychiatric disorders can be limiting — it can prevent people from discovering they have unique strengths or interests. Tell your story in a way that resonates with your customers, and consider including costs and how your services can help address their needs. 
10- Stay up-to-date
Entrepreneurs are always looking to be innovative, but often, companies go in the wrong direction. Entrepreneurs should be cautious about jumping on the latest trends — if you're launching something that hasn't been done before, you must define your customer's pain points as well as gaining insight from psychology. We hope this insight into how to appeal to your target audience helps put your startup out there. 
Final notes
Marketing is one of the most primary elements in your business growth. Marketing is the discovery and development of products and services that people will buy. 
By applying the principles mentioned here to your marketing efforts, you can develop products with a greater chance of being purchased or used by your target market.
Start marketing your business with a mental health focus to build a powerful brand and grow a sustainable business that is profitable and helps improve people's lives.