Like any company, nursing homes need to pay attention to their brand's reputation and strive to keep it consistent. What they might not realize is that reputation and brand aren't just for marketing — they're for our everyday interactions. Staff should be trained to reply to questions or respond to complaints to address customer-facing issues swiftly and professionally.
Your marketing should do one thing only: establish trust with your users while developing a relationship with your target audience. To build a unique brand, you need to ensure that your website is well-designed while making the customer journey easy. An essential website that provides information about your services can be very persuasive for potential customers.
This blog post will cover a few of the 9 best nursing home marketing strategies that will help you get new patients quickly and reliably. By using top-notch patient acquisition tactics, your business can thrive in its local area while becoming a global leader in the field of elderly care. Put these practices into action today, and you'll be building your reputation in no time at all.
1- Nursing Home Marketing Concepts
Although having a mobile-friendly website may surprise you, nursing homes still do not have a functional website. A website is still required regardless of how many local networking events you attend or social media promotions you run. Potential patients want quick access to information about your services, pricing, staff, and contact information. Once you've created a website, make sure to include the URL in your incoming emails, marketing materials, business cards, online directories, social media accounts, and third-party review sites.
2- Make and distribute helpful content.
Do you want to compete in your local market with larger nursing homes or more well-known brands? Concentrate on creating and sharing high-quality content. Content is a tried-and-true method of engaging new and existing customers and prospects while improving your site's rankings. Original and exciting web content is one of the most important search ranking factors, and it is something that every nursing home can benefit from.
3- Invest in video content marketing.
For a good reason, video marketing is going viral these days. Video content, according to reports, can help grow revenue 49 percent faster than non-video content. Not only that, but nearly 52% of healthcare marketers have identified video content as the type of content with the highest ROI. You can utilize video to support your marketing efforts at every stage of the sales funnel, from brand awareness to conversion optimization. Live streaming is a popular video format that allows you to broadcast a video to your target audience in real-time. Live streaming is the perfect way to engage and connect with your target audience virtually.
4- Participate in local networking events.
Networking is an unavoidable evil for healthcare marketers who do not want to spend money on advertising. You may dislike business networking events and sales conversations, but failing to attend these events can stifle the growth of referrals. It would be beneficial if you look for networking opportunities at events tailored to your specialty. Aside from that, you can network with other physicians in your area over lunch if you can demonstrate your worth.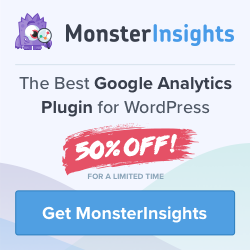 5- Promote your business on social media.
The herd mentality is exemplified by social proof. It is based on the tenet that people will follow the crowd. For example, if you see a group of people enjoying a roadshow, you might want to join them. Social proof is essential in nursing home marketing. It's one of the most effective ways to get your target audience's attention. It would help if you thought about using patient testimonials, star ratings, badges, and awards to promote your practice and increase your credibility.
6- Make a personal connection with your patients.
Pay attention to your target audience and respond swiftly with actionable responses. Encourage your target audience to participate by setting up several channels for two-way communication, such as emails, live chats, dedicated customer service phone numbers, and SMS messaging. In this aspect, small nursing homes have an advantage over larger group practices because they can give personalized care that larger group practices struggle to provide.
7- Create a patient referral program.
Provide patients with discounts on services, a free month, or other incentives in exchange for referring new patients. Remember that word-of-mouth is one of the most effective marketing strategies in general. Existing patients refer new patients because they already have appointments scheduled. Patients who have been recommended already trust the recommendation and are more inclined to inquire about your care home and stay loyal. While some referrals will come naturally, you can increase your referrals by being proactive and asking current residents to share their experiences!
8- Look for opportunities to guest blog.
Patients whom existing patients recommend are valuable because they already have appointments scheduled. Patients who have been recommended trust the words of the referrer and are more inclined to inquire about your nursing home and stay loyal.
9- Conduct a competitor analysis.
The benefit and drawback of nursing home marketing are that so many other local nursing homes are out there trying to do the same thing. Creating a unique selling proposition (USP) can appear to be an impossible task. However, analyzing what is working for your competitors and what isn't may assist you in developing a unique selling point (USP) and promotional strategy for your own nursing home. It's simply a matter of taking an idea and improving on it. One of the most efficient and cost-effective ways to expand your nursing home is reverse successful engineer strategies.
Conclusion
Nursing home marketing ideas are integral to establishing yourself and keeping your brand at the top of your customers' minds. Implementing these methods will drive conversions and gain new, loyal customers without spending a fortune.
Marketing is the lifeblood of any business. If your marketing strategy isn't up to par, you're at risk of losing customers and running into problems with legal compliance. The methods discussed above can help you attract new patients, improve patient satisfaction, and increase the quality of care you provide to your current clients.