Using social media in branding efforts is one of the most popular inquiries from small to medium businesses (SMBs). However, knowing where to begin when you're entirely new might be difficult. New firms frequently make the mistake of investing in Facebook and Instagram ads or influencer collaborations in the hopes of attracting viewers that would convert into customers right away. Of course, it's rarely that simple, and most great brands follow these five steps.
1) Make Your Profiles Ahead of Time
Don't ever launch a social media presence without having highly targeted followers, and even before you've got content that will attract them. Social media is about engagement, and nobody wants to follow your page if it's going to be filled with spammy sales content. You will be more successful on social media if you have thought leaders relevant to your product or service engaged in a dialogue before you ever begin posting.
Quinn Slocum, the founder of @BestCelebrations, @Culture, and @Wave, knows how to appeal to an audience. "I usually start profiles by looking at what's popular," he says. "I find community-based accounts with a lot of comments and interactions that interest me. Rather than just copying them, I take inspiration from those more significant accounts and create something original.
"The hard part is curating the community, and it's even harder when you're asking people to blindly follow a new brand. Consider how you can provide true value and build trust in that community, which could lead to sales later," Quinn continues.
2) Pay attention to hashtags and influencers that are relevant to you (and Engage)
Engaging with the people and hashtags that are popular among your ideal customers is another excellent first step. For example, you might look for hashtags like #skincare and #mua (for a makeup artist) if you're launching a cosmetic line. Then, follow and interact with the accounts that are actively using the hashtags you've discovered. "To engage" is the keyword here. Following people and influencers is just the beginning. Consistent engagement is essential for long-term brand growth.
3) Seek support in emphasizing your product.
Customer service is a crucial part of your social media strategy. As much as customers hate to think of customer service, they love getting support on social media. It's easy: when they post or tweet an issue, Facebook Messenger's real-time chat support enables you to quickly resolve their concerns and keep them coming back for more. Good Copy is all about using the right words in the right place for the right audience.
Part of understanding the basics means knowing what makes a good copywriter.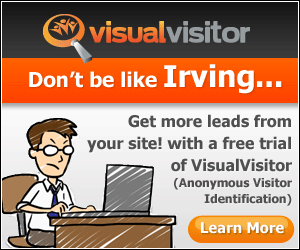 4) Look for Influencers with Similar Sizes to Collaborate With
When customers assist in the development of products or services, they are more invested in your brand. They have a vested interest in your success. The customers will also allow you to discover gaps in your product or service lines and solve issues for potential buyers.
Good Copy can help you get ahead of the competition by grabbing the attention of readers online. What are some excellent copy strategies that you use?
Newly established brands frequently make the error of approaching the most powerful influencers in their industry too soon. Collaborating with social media handles with a comparable number of followers as your brand might be more cost-effective and impactful. Building a community of ten to twenty like-minded profiles that share each other's material regularly can have far more impact than a single share from a huge influencer. As an added plus, you'll be considerably more likely to capture their interest and establish long-term relationships with businesses whose audiences and influence will increase in tandem with yours.
5) Analyze and Optimize Social Data
When it comes to digital advertising, your initial campaign expenditure should be in data collection. This may seem obvious, but it's a step that's all too often missed and can have a significant effect on your return on investment. Use what you've learned to optimize your ad buys once you've collected click and purchase data from a sample community.
Social media takes time, but it's worth it.
Social media can help small, medium, or large businesses looking to grow their online presence. However, it can be overwhelming if you don't know where to start. Follow these steps to get yourself on the right track.
If you want to be successful on social media, you must take your time. Collaborate with a community of like-minded brand ambassadors to naturally distribute your content. Communities will invest in you if you invest in them. Finally, continue to learn from your audience, both personally and through their purchasing behavior.