Perfect Your Target audience by Stop Attracting Users Who Will Never Buy Your Services. Nothing burns a business owner more than devoting all of your time and energy to developing a service and a marketing strategy to attract customers who claim they can't afford it.
While many business owners are focused on creating an obvious "fool-proof" plan to attract customers, they may end up with an audience that isn't a good fit for them. This can be highly frustrating because people don't understand why prospects aren't buying or, worse, are demanding discounts on everything, even though they are skilled at what they do.
The good news is that you can stop attracting customers who cannot afford your services and instead focus your attention and marketing efforts on customers who are ready to buy. Everything comes down to creating a brand strategy that connects with your target audience and allows you to show up authentically every time.
1- Make a list of who you want to attract.
To be successful and attract the right people for your business, you must first identify your potential customers at a granular level. You will increase your sales by improving your ability to connect with the right audience and address their concerns and needs. To truly understand your ideal users, you must look beyond demographics to understand the psychological and emotional factors that influence their lives and thus their purchasing decisions. The more you learn about your target, the more powerful your campaign will be because you will communicate directly with them, giving them a sense of being seen and heard. When customers see you as the best solution to their specific problem or need, pricing becomes less critical. Saying you sell a weight-loss program for women isn't nearly as powerful or effective as saying you assist busy women over 40 who have failed to lose weight on low-carb, high-fat fad diets. The latter version is far more detailed, but it also addresses a specific pain point, ensuring that these women immediately recognize and comprehend it.
2- Avoid charging too little for your services.
Many entrepreneurs underestimate the value of their services because they believe they must first establish a strong reputation or attract a large audience before charging premium fees. In reality, lowering your prices may end up harming your reputation in the first place. If you are trying to reach a target audience of people looking for a cheaper alternative, raising your prices will make it difficult to sell. Instead, start charging the appropriate amount if you want to attract clients who can afford your services as an online coach or consultant. It will be a race to the bottom if you try to provide a service by being the cheapest option available. Remember that there will always be someone with a lower price on the market in the end. Instead, base your pricing on the value you offer. To make this calculation, first determine the worth of the outcomes you helped to produce.
3- Establish your brand as a powerful figure.
Attracting the right people also entails effectively establishing yourself as an authority or leader in your industry by developing a solid brand strategy that allows you to be deliberate in your marketing. Building a successful brand strategy necessitates total clarity about who you are and what you stand for while providing an excellent overall experience when interacting with your company. It is critical to have a well-defined brand statement that clearly communicates your value by demonstrating the outcomes you assist your clients in achieving. As a business owner, you must ask yourself, "What exactly am I selling?" because it is much more than the service you provide. It's all about the change, the outcome, and the outcomes they'll achieve by hiring you. Rather than focusing on yourself, direct your brand messaging to them. Many business owners make the mistake of simply stating, "I am a web designer" or "I am a fitness instructor" to describe the service they offer. They are focusing on themselves rather than the needs of their audience when they do this. Instead, modify your messaging to reflect the outcome you assist others in achieving. Saying something like "I create websites that increase conversions" or "I assist people in losing that pesky 10 pounds" is more specific to the services you offer. Saying something like "I create websites that increase conversions" or "I assist people in losing that pesky 10 pounds" is more specific to the services you offer.
4- Outstanding brand differentiation
While it may appear that market saturation has reached an all-time high, this is only a mirage. The underlying issue is that most entrepreneurs do not understand how to differentiate themselves properly from others, rather than a market with too many providers and competitors. You must position your offer as the best solution to attract the right audience, and optimal vehicle prospects necessitate success. One of the most helpful methods to achieve this is to develop a framework, methodology, or process unique to your company, a distinguishing system that distinguishes you from the competition. If you want to engage the right target audience, you must effectively differentiate yourself from the competition while also standing for something. Consumers are constantly making decisions every minute based on their own identities and how the identities of others shape their own. This means that when given two options, we prefer the one that most strongly supports our values. If you don't communicate who you are as a brand as precisely as possible, you make it far too complex for the right people to choose you.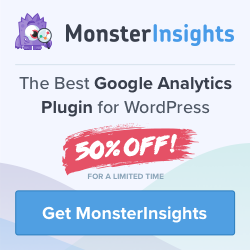 Putting the puzzle pieces together
Ultimately, successful engagement and attracting the right people comes down to being very deliberate about your message and how it is delivered. This enables you to shape your audience's perception of you while attracting the right people to your company. Investing time in creating a comprehensive brand strategy will help you achieve better marketing results.
3 Tips to reach the right audience
1- Personalization Science
Personalization is key to valuing your customers. A personalized company experience puts people at ease. They are more likely to come back and recommend your establishment. Advertising is becoming more tricky. Google defines personalization as transforming website content using AI, machine learning, and other cutting-edge technologies. It's a multi-pronged approach to Micro-segmenting your audience improves targeting. As a result, your success chances improve. Customer satisfaction trumps a few low-budget websites' "personalization" gimmicks. To keep customers coming back, you must improve their experience.
2- Listen to your clients.
Building an audience takes time. Providing a timeline for new content will help build anticipation. Marketing success requires affirmation. ASK S. ABOUT THEIR SECRET. Your content should match theirs. Could you find it and let them do their thing? Their blunders Copy but steal. Consistency. Period. All mistakes are made on-time publication, publishing content under the wrong heading, and targeting people based on inaccurate data. Finish on time.
3- Customer Segmentation is a Tool.
Customize your marketing strategy with customer segment insights. A customer segment's needs, desires, and behaviors define it. You can use customer segments to post content to multiple social media accounts.