Do you want to increase the number of sales generated by your Facebook ads? Do you want to know if being more creative will help you achieve more significant results? This post will teach you how to test your Facebook ad creative quickly so that you can scale your results and increase revenue.
Why Should You Run Facebook Ads Following COVID? 
What is the purpose of Facebook ads? Is Facebook marketing still relevant, especially in the aftermath of COVID-19 and other privacy reforms that make tracking across the web and mobile devices even more difficult? People are utilizing Facebook in more significant numbers than ever before. Following a year-long pandemic that has kept many people isolated and at home, Facebook is one of the few methods for many people to socialize, and they use it.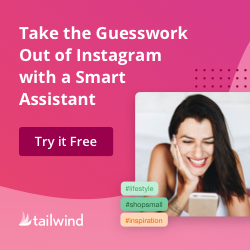 Some people spend even more time on Facebook as the world reopens and ad spending returns to pre-COVID levels. Prices will rise more as competition for visibility in a user's news stream intensifies, whether through organic marketing or sponsored ads. As a result, maximizing your return on ad expenditure is more critical than ever. Recent changes to privacy and tracking laws will almost probably force an overhaul of Facebook's ad system. In reality, these latest changes do not appear to have had much of an impact on the world of Facebook ads since Facebook has reported a rise in ad spending this year.
Are you a small business?
It is wise to use ads on a larger platform to attract your audience and establish brand awareness. Facebook is one of the most popular social media platforms, making it an obvious choice for reaching your target population.
With the proper testing strategy, every business may benefit from Facebook ads. It's popular in social media marketing to believe that the first few people to join a platform or use a brand new feature are the only ones who would benefit from that feature or channel. Everyone else who enters the game later will have a hard time.
Given the most recent changes to Facebook marketing, privacy regulations, and tracking legislation, several users have inquired whether it is too late to begin using Facebook ads or if they have already missed out.
The good news is that early adopters are not favored by Facebook marketing. People who test their advertising efforts and develop their strategy with patience, on the other hand, may get the most benefits from Facebook ads.
Patience is essential when it comes to Facebook ads.
It allows you to properly test creative components and ensure that the best ads are presented. It also helps Facebook's algorithm decide on the best locations and audiences for your ad.
Here's how you begin testing Facebook ad creatives.
1: Begin with a firm offer and a well-optimized landing page
Your offer must be good if you want to ensure that your ad expenditure is optimized and that you are not wasting money. Having a tremendous commercial and terrific delivery won't help if your ad isn't relevant to the audience you're trying to target. Following that, your website or landing page should be conversion-optimized.
It isn't beneficial to have a great ad set that drives people to your offer if the landing page doesn't convey its value once they arrive. Finally, if you've determined that your offer is good and your website landing website is conversion-optimized, you must optimize your ad creativity, complete the ad with graphic components, copy, execute, and send individuals to your website landing page. This is where Facebook ad testing can come in handy.
2: Determine Your AB Testing marketing budget
People commonly ask: "How much should I spend testing my Facebook ads?" The typical response- "How much are you willing to lose?
Programs for ad testing are designed to collect data rather than deliver results. A test campaign is unlikely to provide the intended results while you are tweaking your advertising using the data provided by Facebook Ads Manager. It is instead a matter of evaluating which ad creative will produce the most significant traffic for you.
Testing is a constant process of identifying and enhancing the most effective ads. And, once you've decided on a winner, launch a conversion campaign in their honor.
Facebook's algorithm requires approximately 50 conversions to progress your advertising campaign from the learning stage to the delivery step. 
A daily ad spending budget of $20 to $50 per day appears to be the sweet spot for typical conversion efforts and testing. Three or four test ad sets should typically be running at the cost of roughly $25 per day. Simply put, if your daily budget is $100, it is preferable to spend it on four $25 ad sets rather than more ad sets with smaller spending budgets each.
3: Runn Ads Creative AB Testing
When building your Facebook ads testing campaign, make sure to set your spending budget at the adset level rather than the campaign level and keep it consistent for each ad in the test. This helps ensure that Facebook pays equal attention to each ad. Allow your ads to run for at least 5 to 7 days before making any modifications.
Changing your promotions too frequently limits the quantity of data available on Facebook for ad optimization. It can take up to a week for Facebook to optimize the placement and display of your ad to your target demographic, so allow enough time for Facebook to collect the data it requires to serve your advertising optimally. You should also begin testing ad campaigns as early as possible in the day, around 6 or 7 a.m. local time. However, if you observe that one ad is completely tanking after 4 or 5 days, you should probably discontinue running that ad. The reason for this is due to the daily spending budget! Facebook strives to spend as much of its daily spending budget as possible, and by launching your ad early in the day, you allow Facebook to spend the whole day's spending budget. If you attempt to launch your marketing campaign late in the afternoon, Facebook will still try to pay your total funding in the afternoon, which will alter the distribution of your first day's advertising.
Furthermore, aim to start your test ad campaigns as early in the workweek as possible to assist Facebook in collecting the most relevant data. Many people maintain strict routines from Monday to Friday and engage in a variety of weekend activities. As a result, beginning your ad on Monday will help Facebook's algorithm optimize distribution throughout the weekday routine for the first five days your ad is running.
Experiment with different Facebook ad formats.
Try a different ad format first, such as a single picture, a carousel image, a slideshow, or a video. This test isn't about discovering the most exemplary ideas; instead, it's about deciding which form your audience will respond to the most.
The images will be as similar to one another as possible during this test. Create a single image and then variations of that image to fit into a slideshow, movie, and carousel. Everything else in this test, including the captions, headlines, and call to action, will be similar (CTA).
When you finish this test, you'll know exactly what type of Creatives your audience responds to the most.
Testing Creatives 
It's time to produce the most excellent Creatives for your target audience after determining the best visible features to create. The next step in your testing will be to design three to four alternative variations of that format. In other words, if the winning form was a single image, you should create four single images. You can make the variations between the photographs as subtle or as dramatic as you want.
You can play around with different background colors, a self-portrait versus a stock photo, other ad elements, and whether or not text appears on the image itself. When testing videos, consider whether you've included captions, the length of the video, and the various backgrounds featured in the video.
Finally, once you've tried the Creatives s and established your winners, it's time to experiment with the copy in the final CTA. It would be best if you gathered statistics on several forms, such as long-form copy versus short-form copy, additional word choices, and whether integrating emojis will help drive more conversions.
4: Increase the Reach of Your Successful Facebook Ads
After all of your testings have yielded a clear winner. The most significant visual format, with the best imagery and copy—the time it's to grow your ads by broadening your audience.
Expanding your audience includes establishing logical assumptions about their interests and personal preferences based on what you already know about your target market. For example, if your target market is yoga, you may extend your audience to include folks interested in Whole Foods or physical fitness.
Your exact specialization will define the extent to which you increase your audience, as well as the terms and interests you utilize to accomplish it.